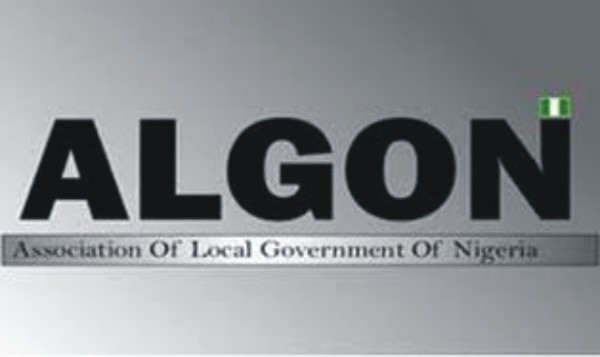 From Justice Ikea-Abuja
The Chairmen of the 27 Local Government Areas of Imo State under the aegis of Association of Local Governments of Nigeria (ALGON) on yesterday demanded an investigation into the alleged misappropriation of the N 13.5 billion bond proceeds purportedly handed over to Governor Rochas Okoricha by the state's former Governor Ikedi Ohakim.
The former Chairmen who petitioned the Economic and Financial Crimes Commission (EFCC) and the Independent Corrupt Practices and Other Related Offenses Commission ( ICPC) also called on the Attorney-General of the Federation,Inspector-General of Police and other security agencies to immediately disarm and disband Imo Security Network a private armed gang which they accused Governor Okorocha of using to terrorize law abiding citizens of the state.
Addressing the press at NUJ Press Centre Utako Abuja after submitting their petition to the anti-graft agencies inAbuja, Enyinnaya Barr. Onuegbu, the Secretary of the group accused Governor Okorocha of fleecing the local government funds as according to him" since June 2011, the Joint Accounts Committee in IMO State has not functioned and all statutory allocations due to the local governments totaling over N80 billion has been misappropriated by Governor Okorocha.
"Governor Okorocha has also used the allocations due to local governments in the state as a collateral to borrow over N45 billion from Zenith bank and another N28 billon from Diamond Bank. These borrowings are clearly illegal. State governments are not allowed to borrow more than 50per cent of their previous year's allocation. Here again Governor Okorocha is showing contempt to rule of law. By his own admission has committed Imo state to contractual obligations worth over N400 billion. Yet there are no documents for these contracts" Onuegbu added.
Onuegbu pointed out that" Okorocha's first step towards dictatorship is the destruction of democratic Institutions in the state. In his maiden broadcast to the people of Imo state on Monday June 6th 2011, Governor Rochas Okorocha unlawfully dissolved the 27 democratically elected local government councils in Imo state, the Development Areas as well as tenured Commissions, including the Judicial Service Commission.
"As law abiding citizens, we the democratically elected 27 local government Chairmen, took the unlawful dissolution of the LGs to court. In a rather curious judgment, the Chief Judge of Imo state, Hon. Justice B.A. Njemanze ruled that the Governor had no powers under the constitution to sack a democratically elected tier of government. The Chief Judge however, refused to order our return to our offices claiming that there was no evidence before him that the LGs were dissolved this not withstanding the Governor's widely publicized broadcast" he added.
Onuegbu pointed out that "we went on appeal and the Court of Appeal Owerri Division which had in unanimous judgment delivered on July 5th 2012 reaffirmed that the Governor had no competence or powers to set up a transition committee to replace elected Chairmen of the 27 Councils in the state. But since the judgment, Governor Okorocha has continued to disobey the decision he deployed every subterfuge under his belt to frustrate various rulings of the court against him, ridicule the judiciary and cripple the operations of Local Governments in the state. Since July he sent away on compulsory leave all the senior staff in the LGs so that we cannot function.
" He appointed new Directors of Administration and General Services, DAGS, who now operate from hotels in Owerri and have no contacts whatsoever with us. As we speak, the LGs are devoid of senior staff or funds due them. We run basic functions with our own personal funds" he said.
Onuegbu who is also the Chairman Ngor-Okpalla Local government further accused Okorocha of selling off all the equipments bought by the Ohakim administration for the Imo Roads Maintenance Agency (IROMA) noted that "IROMA which was established by law acquired assets worth over N12 billion for the LGS for the maintenance of roads and other facilities. Each of the 27 LGs had a brand new grader, an excavator, a tipper, a hilux operational vehicle 100 motorcycles and other working tools".
"Today as we speak none of these assets can be traced in Imo state, they have fallen into the notorious assets stripping going on in Imo under Governor Okorocha,in the meantime he indulges in window dressing  on major high ways where people can see them while in other places out of public view, several roads in the state, including the capital Owerri, have become impassable gullies. Okorocha has deceived Imo people and  Nigerians in general by making it appear as if massive road construction projects are going on in Imo state. He invited naive and gullible contractors to start roads construction and street gates without design, advertising the jobs, proper bidding process or contract agreement" he added.
Onuegbu described the Okorocha administration's much touted free educational at all levels in the state as a facade pointing out that "one of the greatest scams visited on Imo people and a grand deception foisted on Nigerians is Rochas Okorocha's free education at all levels, he said that he reduced the fees at Imo State University (IMSU) to N49,000 per session, that is a lie, as what he did was increase it from N30,000 which was what it was to N49,0000 claiming that he reduced it from N150,000. We all know that under the Universal Basic Education of the Federal Government, education became free and compulsory up to JSS3. Where then is the Okorocha's free education"?
Cover
Former T.C. Chairman Onuimo, Jeff Imo paid ghost contractors- Ekwebelem
The former Transition Committee Chairman of Onuimo Local Government Area, lion. Jeff Imo has been allegedly accused of paying ghost contractors during his administration in Onuimo.
Member representing Onuimo State Constituency, Hon. Robertson Ekwebelem made the allegation while reacting to the purported protest by some aggrieved contractors handling road construction in Onuimo LGA.
Hon. Ekwebelem challenged Hon. Imo to produced the Chief Executive Officers of the companies he paid, pointing out that those that protested against him are not contractors rather thugs hired by I-Ion. Jeff Imo to intimidate him over his position to know the real identity of the contractors.
He said; "who are those contractors Hon. Jeff Imo paid close to 255.6 million. Hon. Imo should produced those contractors he paid since most of the contractors he paid are not the real owners of the company.
Why did the said contractors refused to come and provide the company's identity and profile following the new Government directives. Frankly speaking Hon. Jeff Imo has a lot of skeleton in his cupboard which the public will get to know very soon".
Hon. Ekwebelem argued further that; "where are they said contractors, why have they not shown up on sites after collecting such huge sum from Imo State Government. Those that protested are not contractors, they are hired thugs by Hon. Jeff Imo. Hon Imo who is not a Government Official but he goes about with armed Agueleri boys".
Speaking on the issue of 10 percent gratification allegation from the said contractors, Hon. Ekwebelem maintained that nothing like that existed, adding he was not involved in the awarding of the contracts due to the burial of his late mother last year.
According to him; "I have no hands in awarding of these contractors because I was busy arranging my mother's burial last year. Hon. Jeff Imo refused to consult me during the period and I personally pushed for the payment to be made by Imo State Government but I was never consulted and was not informed during the payment".
Hon. Ekwebelem stressed that 1-ion. Imo decided to blackmail him following his position to know the real contractors who were paid, noting that some of the acclaimed contractors are only site Engineers hired by Hon. Jeff Imo.
He said, "when the first arrangement failed, Govt got the House members involved in rescuing the road projects. Subsequently we are directed to collect the new road projects agreement from the Ministry of Local Govt and Chieftaincy Affairs. With the new agreement papers as directed by Government in my possession, I summoned a meeting between me and the contractors handling 15 kilometers road in Onuimo for proper update of the profile of their companies. Out of the 11 contractors, 4 attended the meeting and 3 contractors signed the document. One Mr. Ndukaku ljomah who attended the meeting as CEO refused to sign the document saying he is only site Engineer and the owner of his company is 1-ion. Jeff Imo has told him sign on his behalf and I refused. The same day, Hon. Jeff Imo called me to allow the boy sign and I said no. My refusal made Jeff Imo to hire thugs in the name of contractors to blackmail.
All I'm demanding to know is the true identity of the CEO of the companies handling these projects for documentation purposes".
Speaking further, Hon. Ekwebelem is the House Committee Chairman on Security, Culture and Tourism said; "for instance, in the publication, Engr. Henry Ugwuanyi who led the group claimed representative of Eliason General Services while in some documents have, he is the CEO of Sonela General Services. The question is who actually own these companies Jeff Imo paid off their bills without any work done on sites?
It is very unfortunate that Jeff Imo, former T.C. Chairman of Onuimo decided to pay ghost contractors in Onuimo LGA because most of the company's CEO are impostors".
Hon. Ekwebelem however called on Hon. Jeff Imo and the so called contractors to face the reality on ground than resorting to blackmail and intimidation.