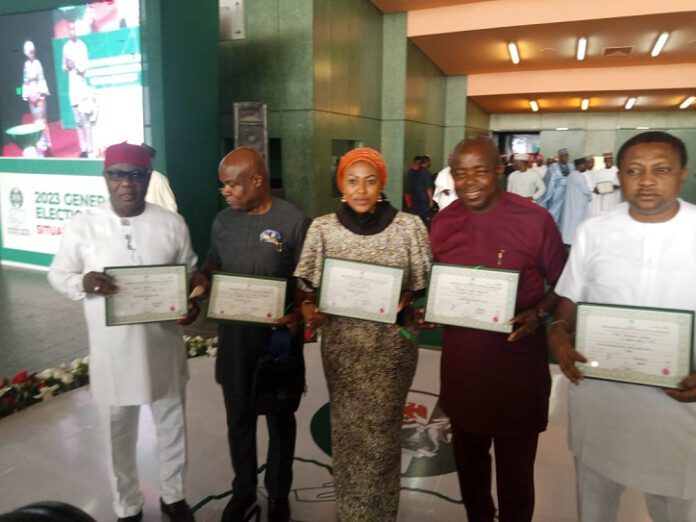 Reelected Federal House of Representatives member for Okigwe North Federal Constituency (Isiala Mbano/Onuimo/Okigwe) local government areas, Rt Hon Princess Miriam Onuoha on Wednesday received a Certificate of Return (CoR), from the Independent National Electoral Commission in Abuja, the Federal Capital Territory (FCT).
Onuoha secured a reelection on her party platform of the All Progressives Congress (APC) from her constituents. She assured of more quality representation at the Green Chamber.
Her reelection has automatically earned her the much sought after ticket at the parliament, by most first-time legislators: ranking position, which lexicon has become a part of a campaign strategy among legislative candidates, especially by those seeking for a second mandate.
She is one of the fifteen (15) women out of the 423 who secured seats in the Senate and House of Representatives. This belies the much orchestrated promise, in spite of the much yearning for 35% affirmative positions for women in both elective and appointive offices in the land.