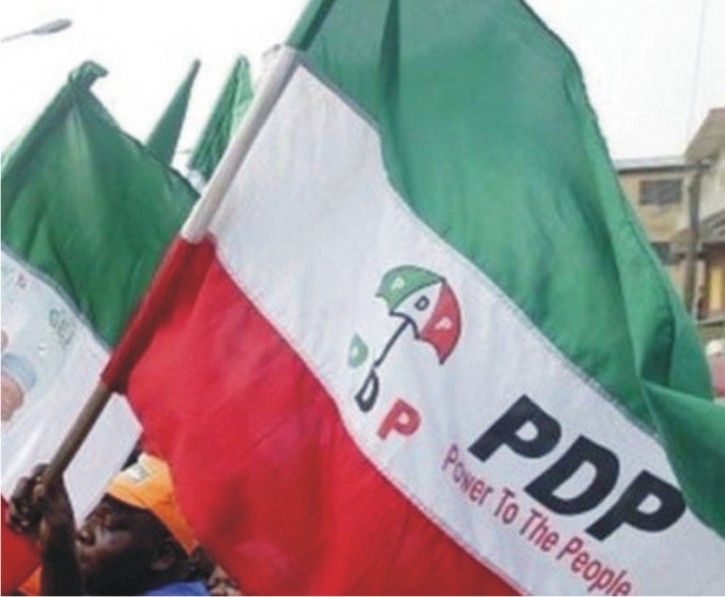 .Charges Leaders To Deliver Candidates In Booths
The Peoples Democratic Party, PDP, Imo State chapter has made it clear it is not taking the Imo House of Assembly election which comes on Saturday for granted.
Sources told this Newspaper that Imo PDP is taking the election as a " Last Fight" for survival following the February 25 election where the Party did not do so well in the Presidential and National Assembly elections.
The Party urged the Leaders to move to the grass roots and mobilize the members and turn out massively and vote PDP candidates on Saturday, as the "Peter Tsunami" has come and gone.
A top member of PDP who spoke to TRUMPETA said that the hope the party has to bounce back to reckoning and shame detractors is to sweep the Assembly elections in the twenty seven State Constituencies in the State.
The party charged the Leaders to lead from the front by winning their booths as a mark of commitment to the party.
The PDP made it clear that the Party remains close to Imo masses, pointing that Leaders  should put behind whatever that must happened on February 25 and face that challenges now posed by the Saturday election.
"Mobilize our teeming members in the villages and educate them on what to do on Saturday. They Saturday election is not same as the Presidential and National Assembly elections. Both are not the same. We shall come out victorious this time if we call out our people. Imo still remains a PDP State" our Reporter was told.
Meanwhile a Source said that the only stumbling block before Imo PDP is not Labour now but the ruling APC that is adopting every measure to win Saturday election and asked that PDP should match APC with every plot it unleashes  on the Electorate.
"PDP must be ready to face APC squarely. They should not allow what happened during the Ngor Okpala by-election, where brigandage was visited on the Electorate repeat itself again" a PDP member told this Newspaper.