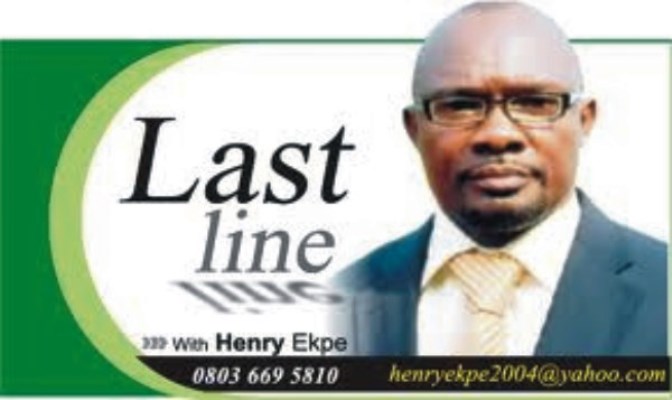 By Henry Ekpe
The tension in Imo political circle has gradually slowed down, until it goes off high again soon.
The current lull is the usual norm, where by the political parties after producing their Governorship candidates, take the activities to another level.
As it stands now, the three major political parties have shown us their candidates. The Labour Party, LP, is Chief Attan Achonu, from Ehime Mbano LGA, in Okigwe Zone, Senator Samuel Anyanwu, from Ikeduru LGA, Owerri Zone, and the incumbent Governor Hope Uzodinma from Oru East, in Orlu Zone.
Since after the party primaries, the other activity that attracted Imo people's attention was the recent gale of Defections from Peoples Democratic Party PDP, to the All Progressive Congress APC.
Obviously, that was a major morals  hit on Imo PDP, after its major contender for the Imo Governorship election, His Excellency, Rt Hon Emeka Ihedioha pulled out of the race.
However, the PDP has taken the shock on its strides and moved on.
The party lost three of its National Assembly members to APC on that day of Red- Carpeting, forget that Hon Henry Nwawuba of Mbaitoli/Ikeduru Federal Constituency ran his election under All Progressive Grand Alliance; it was just to execute the election. He remained heart and soul in Imo PDP, until that defection day.
Hon Ikenna Elezianya representing Owerri Federal Constituency was among the decampees. He is such a fine gentleman politician.
The next person was Hon Bede Eke of Aboh Mbaise/Ngor Okpala Federal Constituency. It was said that it was Hon Bede who Coordinated the defections. No wonder he pulled out a lot of members of Ngor Okpala PDP, including Chief Emma Nwogu, who was the Apex Leader of the Party in the LGA.
It has not been quite clear, why those men jettisoned PDP for APC, even though stories have been flying why they left PDP. I mean the Federal House members.
Nwawuba was a two term Lawmaker representing his constituency, and it was learnt that the slot is rotated between Mbaitoli and Ikeduru after two terms each.
But Late Hon Bethel Amadi broke that jinx when he went for a third term. He hailed from Atta in Ikeduru LGA.
Therefore, that was what Nwawuba tried to replicate, but it failed, not because Nwawuba was not a fine Lawmaker or not providing dividends of democracy to his constituents. Nwawuba is from Orodo in Mbaitoli LGA.
Nwawuba could not go back simply because he lost the PDP ticket due to  his Big Brother, Senator Sam Daddy Anyanwu, who is the National Secretary of the party, who  felt that  Nwawuba had been a keen follower of Ihedioha and backed Ihedioha in his Governorship ambitions as against Anyanwu.
So, when Anyanwu attained the position of National Secretary and has power to do certain things in the party he used that to corner all the Delegate positions of Mbaike. Therefore  Nwawuba knew he can't survive  the primary and  simply moved to APGA where he  won the ticket but failed in the main election.
Elezianya , a good gentleman could not escape the Gestapo model that took over the elections within Owerri zone, where invading forces made use of every available political weapon against whatever represents Emeka Ihedioha political Dynasty.
In an open and anything near an election, Elezianya cannot lose election in Owerri Federal Constituency, His works speak for him.
As for Hon Bede Eke, who incidentantly is a brother and Ally, he had been a member of Imo House of Assembly for Eight years.
He later became member of the Federal House, and will complete Eight years there next month.
He wanted to return a third term, which record only Emeka Ihedioha holds in the Federal Constituency. Eke is from Umaga, Nguru in Ngor Okpala LGA.
But Eke lost the ticket and went to court up the Supreme Court. In the end, the man who hoisted the PDP flag in the race from Aboh Mbaise LGA, Engr  Alberth Agulanna lost.
Rather than stay rebuild Ngor Okpala PDP, Hon Eke left with the LGA Chairman, Vice Chairman, Secretary, Woman Leader, Publicity Secretary and the Apex Leader, Emma Nwogu.
However, since nature abhors vaccum, the party has since moved on, by replacing all those who left.
Apart from these prominent names, the PDP, also lost members across the LGAs that same day. But the party at its last Stakeholders meeting showed capacity that it has moved on as tumultuous members trooped out to listen to the Governorship candidate, Senator Anyanwu and his Deputy, Dr Jones Onyereri.
However, much as the decampees have kept mum over their defection, source said they moved to APC because of  a serious signal from Abuja.
Indications are that the current Speaker of the House of Representative, Rt Hon Gbajabiamila  has directed his Imo colleagues to move immediately over to APC, before the termination of the present House next month.
This was to facilitate plum Federal positions for them in the Alhaji Ahmed Tinubu administration, as Speaker Gbajiamila is tipped to be Chief of Staff to Tinubu.
In other words, the defections by the former PDP Lawmakers came from "above" and therefore not a home arrangement.
It means that Nwawuba, Elezieanya and Eke are heeling the directives from their friend and Leader in Abuja and not Governor Hope Uzodinma.
The three gentlemen are politicians, and the game is described as ruled by personal interest.
Therefore, if they can ditch their parties and some of their leaders for APC now, anything also can happen tomorrow.
So, what happened the day of their defections was to use Imo Government presence to make it a big show, and a big attraction to those in Abuja who were watching.
There is no harm in carpet-crossing in politics as it is part of the Game.
The Governor of Imo State himself, Senator Uzodinma has traversed Alliance for Democracy, AD, Peoples Democratic Party PDP, and now ported in All Progressive Congress, APC.
There is no gain saying that the defected gladiators have political power in their areas, but it must also be put on record that they failed both primary and main elections respectively and therefore not super humans.
They might contribute to Governor Hope Uzodima's second term success or not. They may be also added to the list of Uzodinma's new found political Allies, they may also fall apart before the D. day.
There may have been agreements placed on the table before their moves. There are things the defectors need to do and be doing to keep to the agreements.
Therefore, the days ahead will confirm how long the defectors will keep to the agreement, and how long their new Boss will stick to the discussions reached.
In politics nothing is cast in stone. Humans are dynamic like nature, which keeps changing.
When Rt Hon Emeka Ihedioha was Governor, he set up Committee to recover Imo property illegally allocated to private individuals or Groups.
His predecessor, Senator Rocha Okorocha thought Ihedioha was after him and there was a face off.
Luckily for Okorocha, on January 14, 2020, the Supreme Court replaced Ihedioha with Senator Hope Uzodinma.
On Jan 15, 2020, Okorocha was among those who accompanied Uzodinma to Heroes Square for his Swearing-in.
Senator Ifeanyi Araraume was also present that day. So also was Chief Uche Nwosu.
Rewind and remember what followed later. Where is Okorocha, Araraume and Nwosu in the Uzodinma political lexicon today?
The game of politics is fluid and as unpredictable as English weather. What is important is the interest and not facial beauty and human face.
Politicians are tough and do hard things.
And for 2023 Imo Governorship election, let not the plethora of defections and endorsements let Uzodinma think the Nov 11, 2023 election is a walk in the park.
Imo State is peculiar in various things, especially when you take the masses for granted. Both the LP and PDP Governorship candidates, Senator Achonu and Anyanwu respectively could be Governor Uzodinma's friends and colleagues. But power pushes.
Whoever thinks Anyanwu and Achonu are just making up the list may be shocked. Although there is the story that both Men are fronting for Uzodinma. Tell that to the Birds.
Let Uzodinma take that story and be doomed. Both the LP and PDP Candidates know Uzodinma's political style and election modus which have been repeated and will meet its antidote soon. November 11 will be tough.
When former Senate President, Saraki asked somebody to hold the ticket for him, what happened?
The recent is that of the Senate President, who is still battling to properly retrieve the ticket grabbled by one unknown fellow.
Imo election, as usual, would be fought to the last man standing. Those trooping around the Governor now with one fictitious endorsement or the other don't want to miss the goodies flying about.
Imo State has never had an "Unopposed" Governor before, and it will not start now.
By the time Governor Uzodinma finishes his second term, if he wins, Orlu Zone would have governed Imo for twenty four years.
Let us pray for Nov 11, 2023.