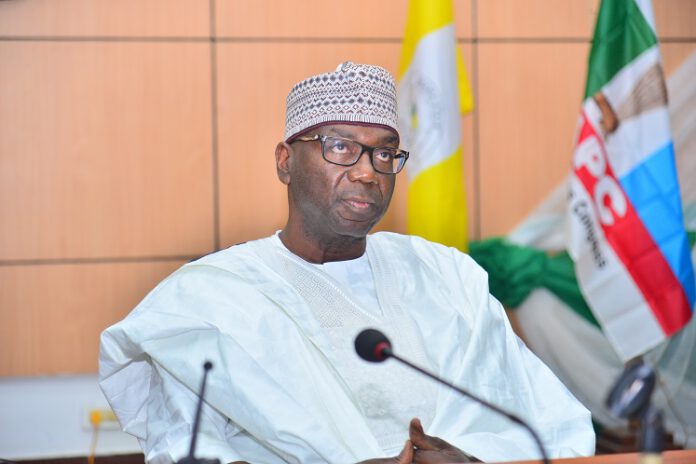 The Governor of Kwara State, Mallam AbdulRahman AbdulRazaq has been elected as the Chairman of the Nigeria Governors' Forum (NGF).
Also the Governor of Oyo State Seyi Makinde was appointed as the vice chairman.  The development emerged during a closed-door meeting of the governors held in Abuja on Tuesday night.
AbdulRazaq's selection was made through a consensus among the governors, marking a smooth transition in leadership.
He succeeds Governor Aminu Waziri Tambuwal of Sokoto State, who has served as the acting Chairman of the NGF since the previous year.
The announcement was made official in a statement released this morning, bearing the signature of Governor Tambuwal.
Previously, the position of NGF Chairman was held by Dr. Kayode Fayemi, the former Governor of Ekiti State, until the completion of his second term in office last year. Following Fayemi's tenure, Tambuwal, who had served as his deputy, assumed the role of acting Chairman.
Reacting in a personal statement in Ilorin on Wednesday, Governor Abdulrazaq acknowledged the significance and immense responsibilities of the role.
The governor pledged his unwavering dedication to upholding the ideals and vision of the NGF.
The statement read in part, "I want to thank Allah, exalted is He, for the historic event in which my brother Governors bestowed upon me the Chairmanship of the Nigeria Governors' Forum (NGF).
"The significance and the huge responsibilities of this office are not lost on me.
"I hereby pledge to uphold the ideals and vision of the NGF whilst recognizing and appreciating the eminent track record of the institution as a most credible, authoritative, influential and effective inter-party platform for consensus building and peaceful resolution and advancement of pan-Nigeria goals, interests and aspirations.
"I will ensure regular consultation with all members in order to arrive at consensus on all issues for the advancement and promotion of national interest, peace, progress, and stability of the nation."
The Nigeria Governors' Forum serves as an umbrella organization for all 36 state governors across the country.