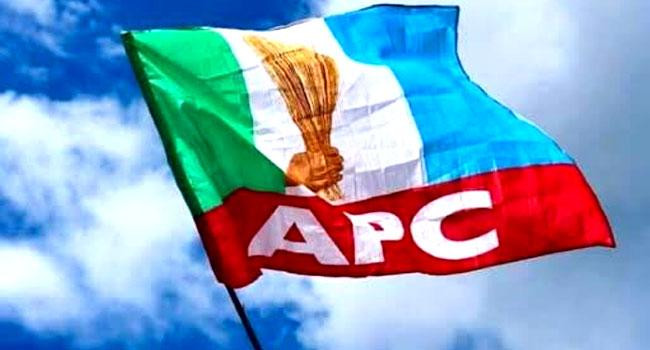 Ahead of the November 11,2023 Imo governorship election, the APC Leaders in Owerri zone have  wholeheartedly reaffirmed and endorsed the sole candidature of Senator Hope Uzodimma for the Nov. 11, 2023 gubernatorial election, as earlier agreed to by the party leadership of the zone, and in consonance with the Imo State Charter of Equity.
The communiqué which was signed by Hon MacDonald Ebere PhD, the APC Chairman, Imo State and Chief Justus Ogu, the APC Owerri zonal Chairman on behalf of all the leaders in attendance at a recent meeting, they noted that following the provisions of the Imo State Charter of Equity, they strongly urge all opposition gubernatorial candidates from Owerri Zone to abandon their bid in order to uphold the principles of the Charter.
The leadership emphasized the importance of unity among party leaders, as it is crucial for the success and progress of their party, especially as they move closer to the gubernatorial polls.
 "As political leaders of repute, we are committed to achieving total reconciliation among "warring" and aggrieved persons and factions within the leadership, recognizing the significance of harmony in advancing our common goals".
 They prioritized the revival and strengthening of their party at the grassroots level, as it serves as the foundation for their overall success.
 According to them "all future meetings of the Party in the Zone shall be subordinated to the meetings convened by the present caucus to ensure efficient and cohesive decision-making".
 "We agreed that all leaders should actively engage in party activities by dedicating their primary efforts at their respective polling units and wards, thereby working diligently for the bottom-up advancement of the party".
 "We pledge to inclusively involve other leaders within our party, ensuring their meaningful participation and contribution to our shared vision".
"We reaffirm our unwavering support and confidence in the leadership of our State Party Chairman, Hon. MacDonald Ebere, PhD, acknowledging the excellent work he is currently undertaking".
They maintained that through continued collaboration and collective efforts,  as leaders of APC in Owerri Zone, they can build a more progressive, prosperous, inclusive, and peaceful political culture in Imo State that serves the best interests of the people of their Zone and State.