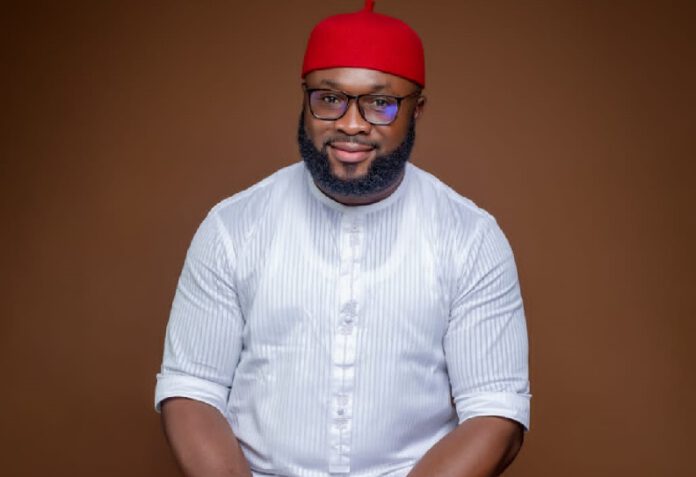 •Charges Ideato North Constituents, Imolites On Active Participation
•Says, Imo People's Welfare, Uzodinma's Top Priority
By Onyekachi Eze
The Imo populace have been told to queue behind the ongoing enrollment of the Imo State Social Security Benefit Number, IMSSBN organized by the present 3R administration for its numerous benefits.
This charge was given by the 10th Imo State House of Assembly Lawmaker-elect of Ideato North State Constituency, Hon. Udeze Ernest Okechukwu.
While fielding questions from Newsmen in Owerri, over the weekend, the incoming Lawmaker described the IMSSBN enrollment as a 'must' programme every Imolite should gladly partake in.
He stated that the rationale behind the enrollment by Governor Hope Uzodinma's led administration cannot be overemphasized as it has a total welfare package of Ndi Imo at heart.
Hon Udeze specifically disclosed that for his Ideato North Constituents, they are ready to take part in the life transforming activity which kicks off today at every polling Units and wards across the State.
Speaking further, "Okey is okay", as fondly called commended the Governor, Senator Hope Uzodimma for his passion and resilience in ensuring that the Masses' welfare are adequately met.
Interestingly, Udeze hailed Uzodimma for making the IMSSBN enrollment a State affair, rather than a partisan thing, stressing that all Imo State indigenes regardless of Party affiliation are carried along and can comfortably participate.
According to him, Governor Hope Uzodinma has once again shown capacity, exemplary leadership embodied in empathy, love, selfless service and dedication to duty.
"This is one of the best programs every Imo State indigene should embrace with gladness. We haven't had it this rosy before. The IMSSBN enrollment is all encompassing. This will serve as a databank for all the citizens. It has nothing to do with politics. For every incentive, grant, social welfare, security, employment that has to do with the government, only identifiable Imolites with their numbers will be considered first. So let nobody deceive you into believing that it has any political connotation".
Hon Udeze stated, Governor Hope Uzodimma has really proved that he is a visionary leader and a charismatic politician who has continued to redefine governance and true leadership.
Speaking further, the Ideato North born Maritime expert listed some of the many benefits that the IMSSBN would attract including adequate supply of portable water, healthcare delivery, quality education, agricultural revolution, commerce, industry
and tourism.
Also bearing in mind other derivable benefits of the exercise, Udeze opined that one of the challenges the government faced on assumption of office in 2020 was the absence of database for both the State Civil Servants and the citizens in general, hence the establishment of the Imo State Data Management Centre, an agency saddled with the responsibility of generating an accurate database for the State.
Similarly, he added that successfully registered Imolites will be able to have access to health insurance, loans and business support from the government, employment opportunities, skill acquisition as well as generate citizen inforpedia.
"This program will tackle unemployment among the youths, quality health care/ insurance delivery as well as help the government make proper planning for the citizens in terms of social welfare packages and provision of social amenities", said Udeze.
Therefore, he enthused that this is democracy in play, as it guarantees maximal democracy dividends.
Imolites were further enjoined to make good use of the 6-days to get enrolled and get ready for the numerous benefits attached to it.