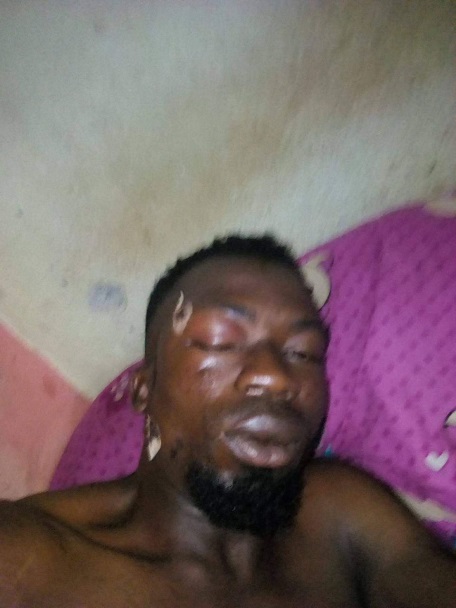 On Monday 19th December 2022, Amachara Avuvu Community in Ikeduru Local Government Area of Imo State, came under attack by men of the Nigerian Armed Forces and the police, shooting sporadically in a clash between IPOB (indigenous people of Biafra) protesters and some security personnel in Ikeduru.
Recall that members of the Indigenous People of Biafra (IPOB) protesting the arrest and detention of their leader Nnamdi Kalu in Amachara Avuvu, Ikeduru Local Government Area of Imo State were violently dispersed by armed security personnels resulting in the death of many persons including some military men with many others injured.
Sources at the Amachara Avuvu community hinted that the attack followed intelligence report linking one Ukaga Kelvin Ikenna, the alleged coordinator of the anti-government protest on Wednesday in Ikeduru that went awry.
Ukaga Kelvin Ikenna, it was learnt was the target of the Amachara invasion by the joint military operation in their bid to arrest him to face prosecution He was however lucky as he had fled with bullet injuries. Several 'innocent' people were not as lucky as they were beaten up and some killed by the angry invading military men who also destroyed several houses in the community.
At the time of filing in this report, it was not certain how many people were killed and injured in the attack. Unconfirmed sources hinted that about a dozen were arrested and taken away in the military truck, fueling suspicions that some may have been killed.
Meanwhile, the Nigerian police force, has declared  a nationwide manhunt for Ukaga Kelvin Ikenna and few others whose proper names are yet to be identified wanted for terrorism charges.
A police statement said Ukaga Kelvin Ikenna and his gang had been the ones terrorizing the Ikeduru LGA and its environs, assuring that the police are out to contain their nefarious activities and restore order to the area.