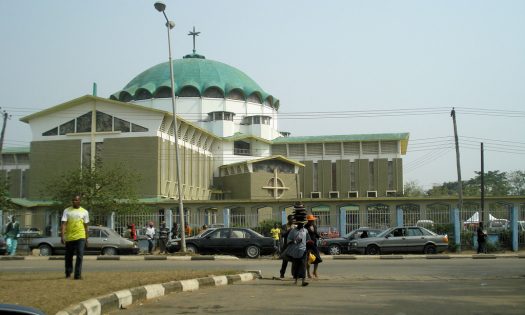 By Peter Uzoma
It was a brouhaha last Tuesday at the Owerri Municipal Council when pensioners thronged the premises hoping to collect their own share of the palliative no matter the number of cups but to no avail.
 A frail looking pensioner who spoke to this Reporter, on condition of anonymity, said a certain information has circulated last Thursday last week asking pensioners to come on Tuesday this week to collect their due share of the palliative.
As would be expected, people started informing colleagues and before one could say Jack Robinson, the entire Owerri Municipal Council had literally turned to Eke Ukwu Owerri with pensioners occupying every available space.
 But to their chagrin, after spending hours no Municipal Council came around to address them talkless "palliating or percifying" them.
The frail looking old man said he managed to ask a senior Staff of the Council(a relation) who told him bluntly that there was no official memo to them to that effect.
Our informant said that after several hours that early morning, the pensioners grudgingly stated leaving one after the other.
As at the time of filing this report the  pensioners in Owerri Municipal were yet to have a hint concerning their own palliative.
Meanwhile, monitored report speak of same situation in Orlu LGA as at the time of this report.
Although Owerri North and Mbaitoli LGAs have gotten theirs pensioners in Umunneato Community in Nguru , Aboh Mbaise were not too lucky as pensioners there decided to share the palliatives amongst only home based pensioners.