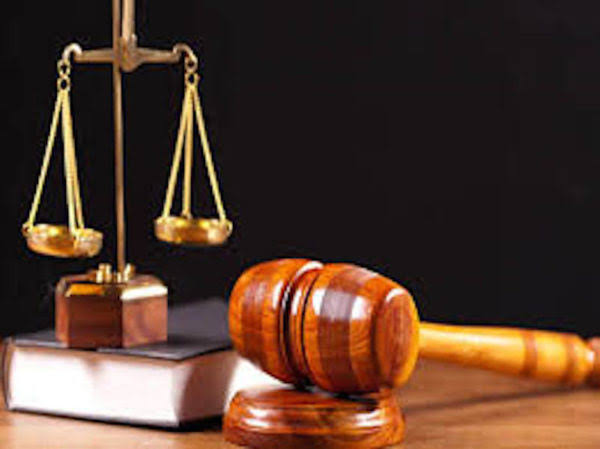 .Supporters of Trio Storm Mararaba For Judgment
The entire Owerri Senatorial Zone, and the Senator Ezenwa Onyewuchi's political camp are now in tension as the Judgement for Imo East Senatorial election comes up at the Imo National/State House of Assembly Election Tribunal Panel 3 sitting in Mararaba, Nasarawa State tomorrow Friday, September 15, 2023.
According to information released by the secretary of the Panel, Tijjani Bako, there are two petitions on the Imo East Senatorial elections 2023 that would be pronounced judgment tomorrow by 12 noon.
The cases are No EPT/IM/SN/20/2023 between Mbata Alex, INEC and others.
The other is EPT/IM/SN/21/2023 between Uche Onyeagocha, Onyewuchi and INEC.
According to sources available to this Newspaper, the Ezenwa Onyewuchi camp has been thrown into apprehension following how Tribunals are throwing out many elected politicians within the last days.
Already, supporters of the Peoples Democratic Party, PDP, backing Onyeagocha, that of All Progressive Congress APC  supporting Prince Alex Mbata and those of Labour Party rooting for the incumbent Senator, Onyewuchi, are said to have already left Imo State for Nasarawa to  be present and  witness history.
Investigation by Trumpeta indicates that all the camps are optimistic that the judgment will swing to their side with the trio getting ready for victory tomorrow.
As the Ezenwa Onyewuchi camp beat their chest, saying their man will remain Senator, PDP members believe that they will return from Nasarawa with victory, while those standing behind Alex Mbata of APC swear that they smile last.
However, all eyes are now on the panel in far away Nasarawa, while Owerri Senate voters fix their ears to the ground for the much expected News that will shake Imo State tomorrow.