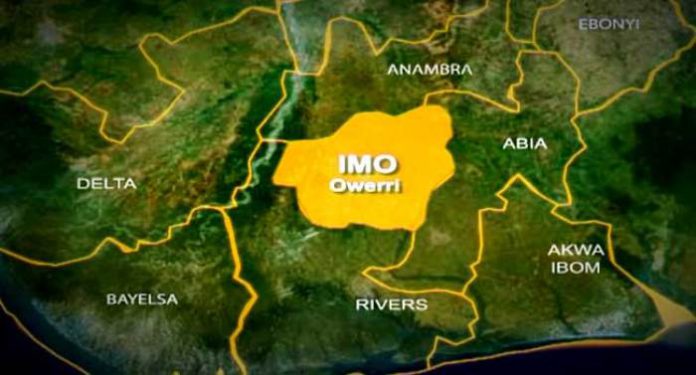 .Pledges Support To Uzodinma's Second Term
History was made within the week in Mbaitoli LGA, Imo State, as Ward Chairmen of All Progressive Congress, APC, Mbaitoli Chapter adopted Town Planner, (Chief) Iheanyi Abaekwume as their Grand Patron.
The event which took place in Imo State capital, Owerri, was witnessed by invited guests, with the twelve APC Ward Chairmen present, as the President General of Obazu, Mbeiri Town Union was crowned the Patron.
Speaking during the event, the chairman of all chairmen of Mbaitoli APC, Hon Chief Ugochukwu Udechukwu who is chairman of Ezinihittee Ward, disclosed that it was a concensus they reached that Abaekwume been chosen in Unison by all the Ward Chairmen as their grand patron because of his love for the Governor of Imo State, Senator Hope Uzodinma, and for providing support to APC across the LGA, whenever they called on him for assistance.
Hon Nick Anusiem, Chairman of Amaike Mbieri Ward, and Spokesman of Conference of APC Ward Chairmen said that they came to show solidarity to one of the pillars of APC in Mbaitoli LGA and a promoter of Governor Hope Uzodinma's second term project.
He said that even though Abaekwume is not a core politician he is a Lover of Governor Uzodinma and  has decided to give his support in making sure that Governor Uzodinma returns for a second term after Nov 11, 2023 Imo Governorship election.
Hon Anusiem said that "there are more than enough things to convince Imo people to vote for Uzodinma  for a second term".
In his response, Chief Iheanyi Abaekwume, a former General Manager of Owerri Capital Development Authority, OCDA, appreciated the Ward Chairmen for the honour done to him by choosing him as their Grand Patron.
He said that he Loves Governor Uzodinma, because he has proved doubting Thomasses wrong with massive infrastructural development of Imo State, across the twenty seven Local Government Areas and all sectors.
Abaekwume disclosed that he is proud to identify with Governor Uzodinma because he is a benevolent Leader, who feels for his people, and does not discriminate, which has been shown through how he distributed projects in the State, and his appointments.
He promised to continue to support APC in Mbaitoli LGA until the objective of returning Uzodinma for a second term is realized.
The former OCDA GM, eulogized the member representing Mbaitoli Constituency in the Imo House of Assembly, Hon Innocent Ikpemezie for his sense of maturity, and for making peace his watch word, which has now made the LGA work in one page.