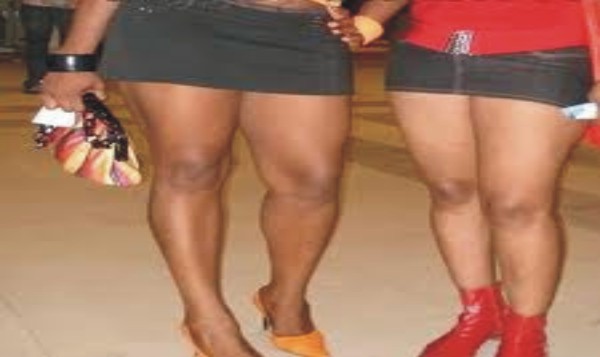 The dress code of Imo state female students have gone bizarre these days owing to the fact that most of the students are either dressing in the name of fashion or dressing to catch their preys (men) especially in the evening hours while the school management and government has kept quiet on it.
Campus gist gathered from its source that all the tertiary institutions in the state are experiencing the same ugly show of shame called fashion.  From Alvan Ikoku College of Education to Imo Polytechnic Umuagwo, from Federal Polytechnic Nekede, to Federal University of Technology Ihiagwa and Imo state University (Evan Enwerem) cannot be said to be left out of these act which is usually identified with call girls around brothels (prostitutes).
Looking back at the trend of student fashion in the 80's and 90's, Nigerian students (female) were highly respected and adored for their decent dressing and smart appearances combined with their intellectual abilities.
The direct opposite is now the order of the day, as skimpy wears that virtually exposes the private parts of the female body has taken over Students fashion.
About three days ago, when yours truly, Campus gist visited one of the institutions at the heart of the town, right at the entrance gate, before the security operatives, two young ladies wearing Short gown who were making attempts to board a keke napep and revealed their undies to the admiration of young and enthusiastic male students who shouted oh! The colour is rainbow (multiple colour) and the other one is catapult (G.String), referring to the undies of the said girls.
Considering the cry out by some organizations and group of people against rape on female students, CAMPUS GIST would want to ask if people making these calls have educated the female students to dress well as their provocative dressing can easily make a man pounce on them for sexual urge.
The government must as a matter of urgency mandate the school managements in the State to make very strict laws against provocative dressings both in the school premises and even outside.  By so doing, the men will learn to respect themselves before the girls themselves start raping men.