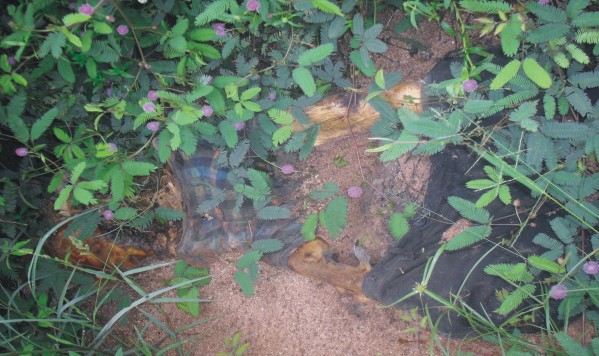 A similar scene recorded few months ago at a river that borders Anambra and Enugu, called Ezu River where not less than 38 dead bodies were spotted floating on the river has re-echoed in Imo with not less than corpses found in a burrow-pit.
It would be recalled that some months ago floating dead bodies were spotted in the Ezu River raising suspicion among people in the two sister states of Anambra and Enugu over the identity and possible causes of the death of the deceased persons.
While security agencies are yet to unravel the circumstances surrounding the presence of the floating corpses at Ezu River, decaying human parts comprising bones, skulls and clothes of unknown persons said to be about 10 were spotted at a Burrow pit on Owerri-PortHarcourt Road, in outs-ketch of Mgbirichi town.
Trumpeta learnt that some women who were on their way to the farm noticed presence of two dead bodies littered near a shallow in the Burrow pit on Owerri-PortHarcout Road. The women reportedly rushed back home to inform the residents what they have seen in the bush. The community leaders however reported the matter to the police at Ohaji Divisional Police, Umuagwo who went to the site. After noticing the presence of the two dead bodies, several other decaying human parts were found littered around the area. The two fresh bodies were however buried at the place while the decaying and rotten parts were left unattended by health officers who undertook burial under police supervision.
When our reporter called at the Burrow-pit for confirmation, decaying human parts littered the place where the burial of the two dead bodies took place.
When contacted on phone for confirmation, the new Police Public Relations Officer said she just resumed and will get in touch with Ohaji Division DPO for responses. As at the time of going to press, nothing was heard from the State Police Command.