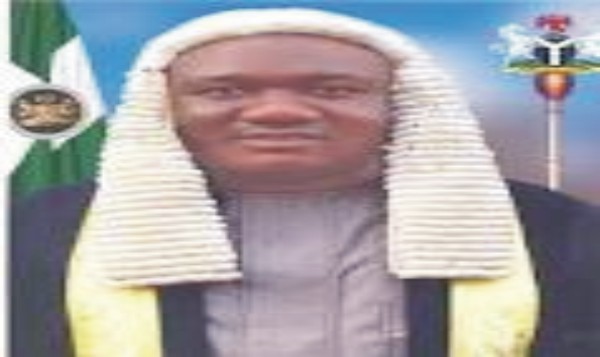 Apparently worried over the manner the fleeing Transition Committee chairman of Ohaji/Egbema LGA, Barr Greg Anyanwu handled the affairs of the council since last year, the Ohaji/Egbema legislative council has moved a Resolution freezing the various bank account of the LGA within and outside the State, even as the Nwangele Local Government has directed all workers of the council to report to work or forfeit their monthly salaries.
At the resumed plenary sitting of legislative council under the leadership of Hon (Mrs) Gertrude Okenwa, the councillors adopted a Resolution stating that "All Accounts of Ohaji/Egbema LGA in various banks both within and outside Imo state are hereby frozen.
The councillors during the plenary session called on the former TC Chairman, Barr Anyanwu to return all the council property in his possession before Monday 30th July 2012.
While asking all the staff of the council to resume work immediately, the council legislatures expressed happiness over the Appeal Court Judgement adding that it has further confirm that rule of law still pervades in Nigeria's nascent democracy.
In a similar development, staff of Nwangele Local Government have been mandated to report at their various offices or duty posts as "no work, no pay" policy will apply and lateness and absenteeism shall not be tolerated.
According to a statement made available to Imo Trumpeta, the Executive Chairman, Hon Eze Ezekiel Chukwukere informed that the Head of Departments of Nwangele LGA will meet with the Executive Chairman on Monday 30th June 2012, and budget, the way forward for 2012, inventory updates and handover formalities will form the agenda while a meeting with the entire staff hold August 2, 2012 for interactive section concerning staff welfare, IGR and others.
The release signed by the Executive Chairman suspended all contractual agreement entered by the TC Chairman and his cronies and ordered the dissolution of all taskforce as all affected person should meet the chairman and secretary to the Local Government for briefing.
According to the chairman, all beneficiaries of the Two Million Naira revolving loan (interest free) are mandated to return the monies to the council to enable the Nwangele citizens benefit from the scheme since the agreement has expired.
While condemning the flagrunt distortumes and carting away of government properties belonging to the LGA by the outside TC Chairman and their cronies, Hon Chukwukere suspended the election of the National Youth Council of Nigeria, Nwangele chapter scheduled to hold today at Owerri instead of Nwangele for security reasons.