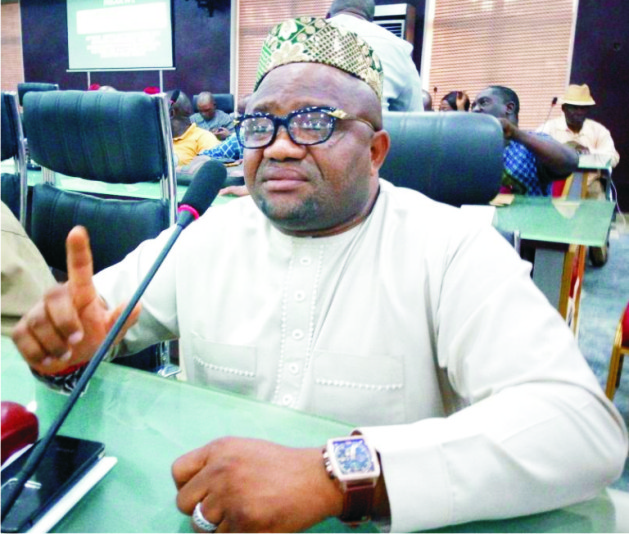 By Onyekachi Eze
A bigwig of the All Progressive Congress, APC in Imo State, who has held many vital positions under the Rescue Mission Government, Nze CJK Chinedu has envisaged a landslide victory for the party come 2019 general elections.
He made this prophesy in Owerri during an interactive session with Trumpeta Correspondent, where he posited that the good works of APC will pave a gate way for massive victory for the party in the upcoming general elections.
The Ideato North technocrat cum political analyst told this Newspaper that the best thing that has ever happened to Nigeria citizenry was the coming on board of APC which transcended to Imo State under Governor Rochas Okorocha's watchdog.
Similarly, Nze CJK hinted that as politicians jostle for the soul of Imo Douglas House, a right and capable hand has already emerged from the APC family, thereby urged the rest of other gubernatorial aspirants from all political parties to bench their ambitions for probably 2023.
To this end, he asserted that Imolites should humbly support whoever the governor anoints as successor, pointing out that Owelle Okorocha would only recommend someone with vision and zeal of carrying out the transformational policies of the Rescue Mission.
However, the erudite scholar admonished the electorates to be focused and never be deceived by over ambitious politicians who might try to entice them with either monetary or gift items. He said that the best candidate lies within the APC family who will be unveiled in no distant time.
According to CJK, "while other parties will be busy campaigning for votes, APC will be a difference because already, the campaign has made itself through the mouth watering projects on ground as made possible by Owelle Rochas Okorocha. Imolites know the truth and will not afford going back to Egypt".
He reiterated that the governor's love for Imolites cannot be traded for anything, hence urged all and sundry to queue in to all the human oriented projects of Owelle Rochas Okorocha who he further attributed as the "architect of the new Imo".