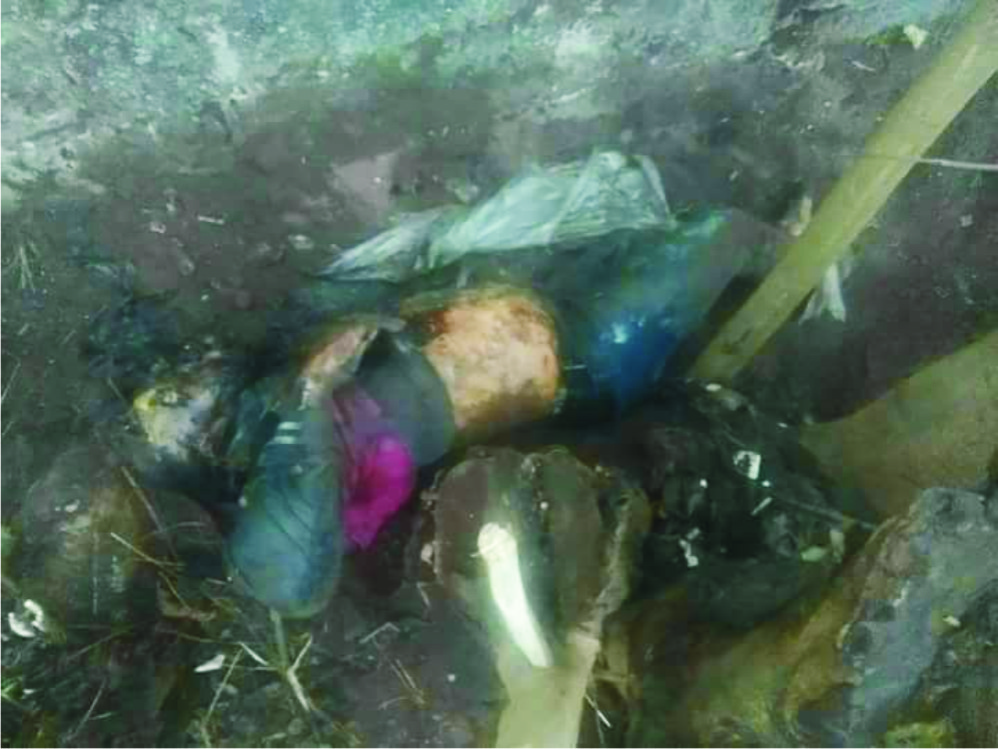 By Innocent Osuoha
Sunday the eighteenth of February 2018 naturally was like every other Sunday in the family of Mr Abel Ezeagu of Umuelele, Irete, in Owerri West LGA but little did the family know that the later part of the day was going to be tragic.
Around 8.30pm that evening, the family had settled for their dinner and the fourth born of the family, Chidubem Emmanuel Ezeagu, 27 years old, was doing justice this own share when his phone rang.
According to the elder brother of the deceased Onyewuchi Ezeagu, who spoke to Trumpeta as he bravely fought back tears, Chidubem after speaking with unknown voice at the other end of the phone, quickly closed his dish and dashed out on his motorcycle possibly to answer the call but never returned that day.
Onyewuch Ezeagu said the family became more apprehensive when his phone rang out severally without being picked and at a point the response was " the number you are calling is switched off'. He said complaint was lodged with relevant security agents while search parties were dispatched to all nooks and crannies of the community.
He said on Friday 23/2/18, around 6pm the corpse was discovered in a bush around the Coca-Cola factory site in a decomposing state with a deep wound on the head.
Onyewuchi said Chidubem just finished his OND in Electrical Engineering in Federal Polytechnic Nekede and was preparing for his HND.
An Uncle to the family, Engineer Ben Agoha told Trumpeta that the deceased was a fine gentle man who was always ready to assist. Engineer Agoha also recalled the football exploits of Chidubem lamenting that the Irete Community as a whole would miss him in the coming soccer season in the community.
Also lamenting the death of Chidubem, the President Boys' Brigade Imo State Council, Lady Edith Okwuchi Onyejiaka wondered why anybody on earth could take the Youngman's life at his prime. She described the deceased as a fine Brigade Officer and urged the family to bear the loss with fortitude.
Meanwhile the father of the family Mr Abel Ezeagu, a Pastor's Warden at St Peter's Anglican Church, Irete, who was speechless when Trumpeta called managed to appeal to law enforcement agencies to bring the culprits to book.
All calls put across to the Police PRO, Mr Andrew Enwerem could not go through.