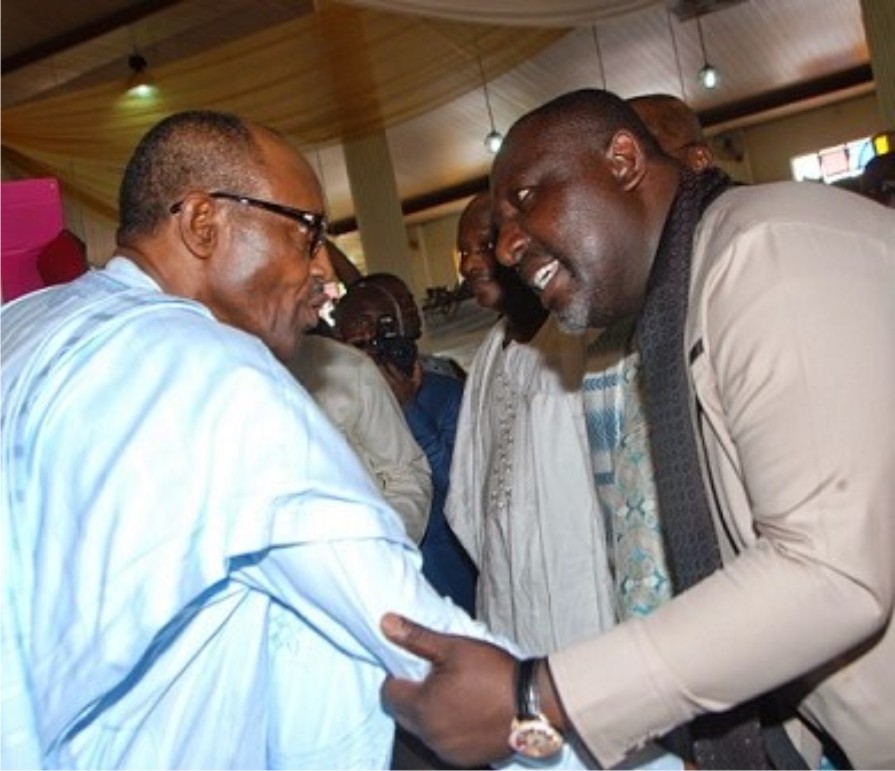 The Imo State Governor, Owelle Rochas Okorocha has been hit from within, as more members of his "Rescue Mission" political organization revolt against the choice of Chief Uche Nwosu as Okorocha's preferred candidate for the 2019 Imo Governorship seat under the platform of the ruling All Progressive Congress APC.
A splinter Group from the Imo APC under the aegis of APC Restoration Coalition on Wednesday gathered in the home of an Okorocha Former Commissioner, Dr Theodore Ekechi (TOE) at Umuoye, Imerienwe, Ngor Okpala LGA where the Group took a decision to distance itself from the what it called "Clandestine Endorsements, indiscriminate adoptions and wanton Anointments of certain elements in the party without due process"
Present at the meeting include Okorocha's former Hench men and confidants, like Ichie Best Mbanaso, Chief Alan B Onyemechi, High Chief Zeekmartins Nnadozie, Chief Goddy Ibekwe, Engr Kyrian Amadi, Chief Val Okere, Chief Eric Igbojekwe and other former Okorocha's appointees.
Addressing the Journalists, the Chief host, Dr TOE Ekechi said that APC Restoration Coalition has watched with bemusement as the APC is being destroyed in Imo State because of the selfish interest of one man and therefore has decided to speak out before APC is completely ruined in Imo State.
He said the Coalition is against the so-called adoption or endorsement of Governor Okorocha's son inlaw Uche Nwosu as the Governorship candidate of the party, adding that such act is an aberration in a democratic environment.
The Coalition said it has written the President Mohammadu Buhari, and copied the National Chairman of APC, Chief John Onyegun, the National Organizing Secretary, Senator Osita Izunaso, the Imo State APC Chairman, Dr Hilary Eke, Imo APC LGA chairmen, including to Okorocha to check the rot in Imo APC. Restoration Coalition railed against what it called impunity in the party and called on Governor Rochas Okorocha to " instill law and order, discipline as well promote peace and tranquility as the party gets set for the all important primaries in the State"
It warned that Imo APC must adopt a strategy that will make it retain power in the State in 2019, warning that it will be politically suicidal for Imo State Governor to emerge from Orlu zone after Governor Okorocha's eight years rule.
The Group therefore made it clear that it does not support the endorsement of "One Chief Uche Nwosu, his Chief of Staff and Son inlaw"
The Coalition said that "to the effect, we reject in its entirety the endorsements of Uche Nwosu as being currently carried out in our party"
It described as "Leprous endorsement" which has the capacity of truncating and dismantling the very chord that binds Imo APC together.
The Group also not only carpeted the scenario, but distanced itself from the assault on Bishop of Owerri Catholic Diocese, Most Rev AJV Obinna at St Michael Catholic Church, Ngwoma in Owerri North LGA, by some Agents of Imo State Government.
"We align with well meaning Nigerians who have condemned the near fracas that erupted at St Michael Catholic Church, Ngwoma in Owerri North LGA Imo State during the Requiem mass of Late Lolo Ezinne Eziada Julian Mbata".
With the latest implosion within Okorocha's political family, many predict that the centre can no longer hold in the "Rescue Mission" fold.
Before now, Okorocha has been battling with his Deputy Prince Eze Madumere who frowned at Okorocha picking his son inlaw and Chief of Staff, Uche Nwosu, who also hails from Orlu zone like Okorocha, to take over from him after spending Eight (8) years in office.
For justice to reign, Orlu zone Apex socio-cultural Organization, Orluzurumee had come out to say that Orlu zone would not participate in 2019 Imo Governorship for equity.
In the meeting held at TOE Ekechi's home on Wednesday, the coalition was a rainbow of Imo politicians from the three political zones.
However, despite all the oppositions within and without, Okorocha has resolved that Uche Nwosu will be Governor, adding that God had already ordained it.
Pundits predict that the situation will be dicey as Okorocha insists on planting his Son inlaw on APC and Imo State, while a chunk of his party men and a majority of Imo citizens gear up for "war".