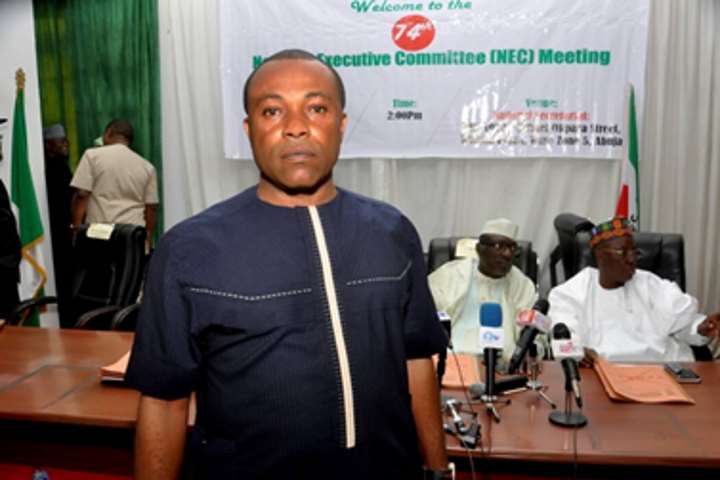 As a follow up to the publication making rounds in Community Watchdog Newspaper of April 27th, 2018, Vol 4. NO 32, page 5, the Chairman, Peoples Democratic Party, Barr. Charles Ezekwem has debunked the accusation contained in the publication calling it unprofessional and lacking truth.
In a press release made available to Trumpeta, he stated in clear terms that, he has no special inclination for any aspirant even as he informed that Sen. Samuel Anyanwu and Rt. Hon. Emeka Ihedioha who he said he has great respect for, are great party members who have adhered strictly to party rules and have adopted the highest level of decorum and decency in their utterances ahead of party's primaries adding that, he is not aware of any rift between them.
The Chairman blasted the publisher, Mr. Precious Nwadike over the said publication terming it "unprofessional and ludicrous", which according to him, ridicules the publisher's intellect and professional competence.
Ezekwem urged the general public to disregard the publication, saying, it was the handiwork of mischief makers and detractors who he claimed used Mr. Nwadike as a bait for character assassination by peddling false accusation to tarnish his image, vowing to fight back and expose them if they do not retrace their steps.
Thanking Imo journalists, the party leader assured that the party is unwavering in her resolve to provide a level playing ground for all aspirants in elective positions in the state, in the interest of good governance and democracy