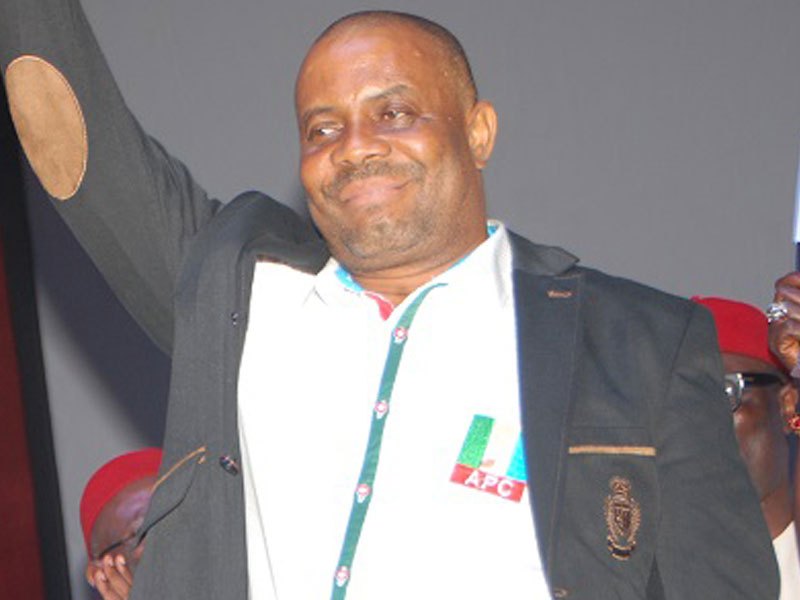 By Okey Alozie
The attempt of Imo State Governor to swear in Callistus Ekenze as Deputy Governor has trailed lots of controversies in Imo State and beyond, as prominent politicians in APC have condemned the idea. Among the APC stakeholders who spoke on the matter is Dr Hilary Eke who is one of the factional APC party Chairman in Imo State.
Dr Eke blasted Governor Rochas Okorocha and accused him of being lawless adding that he should not see himself to be above the law "Okorocha is worst than "Idi Amin of Uganda" he said.
Speaking further, Eke described Governor Okorocha as a governor who always finds fault against his Deputy "and that is why he finds joy removing any assigned to work with him.
"Maybe he wants to work without a Deputy", even Idi Amin of Uganda had Deputy," Eke added.
He further submitted that the state governor has long ago impeached Prince Eze Madumere as his Deputy by not giving him (Madumere) all his financial benefit, adding that Madumere was starved of fund and as a result, his office could not function well.
Eke also hinted that he was bribed to become Imo House of Assembly Speaker, even to be Uche Nwosu's running mate but he refused on the issue of council poll he declared that holding LGA election is never a problem but main thing is having executive power. People have been deceived a lot on council polls.