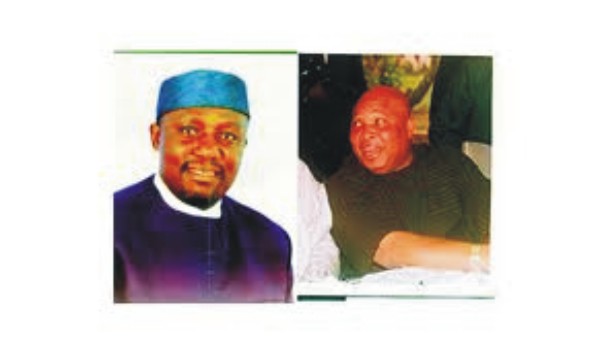 Indications emerged over the weekend that the leader of the All Progressive Grand Alliance APGA in Imo State Chief Martin Agbaso and Governor Rochas Okorocha are at daggers draw over who will fly the APGA Governorship flag in 2015.
The strained relationship between the two top APGA leaders came to fore when Chief Agbaso was reliably informed that Governor Okorocha has perfected plans to launch his second term strategy in a meeting with his "Agenda" group.
Apart from sidelining Chief Agbaso in recent major decisions of his administration, it is also disclosed that Governor Okorocha is of the view that the only way he can conclude his plans and fulfill all his election promises to Imo people is to take a second shot at the Douglas House, Owerri.
To give credence to the plan, Governor Okorocha already is said to have acquired over fifty brand new buses with the inscription "Onyeaghala Nwanneya" which is said is about to be distributed to his foot soldiers within the next few weeks.
This pundits say is contrary to the earlier agreement between Chief Rochas Okorocha and Chief Agbaso over 2015.
Information has it that there was an agreement between the duo for governor Okorocha to do only one term in office to enable Chief Agbaso and indeed Owerri Zone to enjoy their legitimate tenure as Governor from 2015.
Unconfirmed sources say that the estranged relationship between the two APGA Chieftains has deepened to the level of no retreat, no surrender as Governor Okorocha is not likely going to withdraw on his second term ambition based on any agreement.
Imo Trumpeta further has it on good authority that Governor Okorocha's second strategy is to balkanize the Agbaso's by running the second time with his Deputy Sir Jude Agbaso whose political profile appears to have risen more than that of Chief Martin Agbaso within the past few years.