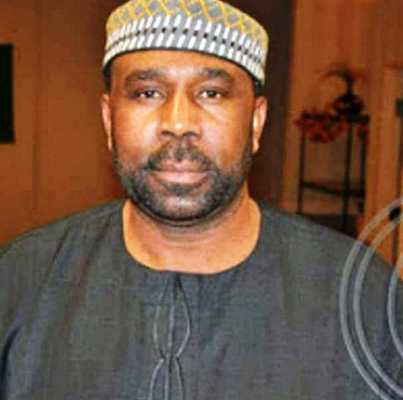 Tunji Adedeji
Support for Senator Hope Uzodinma, Imo State Governor has received greater boost with an endorsement from Hon. Olisa Umar Maduagwu Jnr. Founder Hope Uzodima Solidarity Movement and Scion of the late political sage, Senator Alhaji Umar Nnani Maduagwu as he joins multitude of Imo citizens in support of Gov. Uzodinma's giant strides and administration.
Maduagwu while speaking with newsmen on Monday at the Imo Trade and Investment Center shortly after the swearing in ceremony of commissioners and special advisers to the Imo State governor, he commended Uzodinma's Government's efforts in establishing one of the best Coronavirus control centres in Africa and taken necessary measures to keep the virus away from the people of Imo state.
The youthful Maduagwu who described Gov Uzodinma as God's best gift to Imo citizens said; "when the righteous is enthroned the people rejoice".
He said, "Going by happenings since the Supreme Court verdict in favor of our governor, by way of his outstanding performances so far, this saying further lays credence to the divine emergence of His Excellency, distinguished Sen. Hope Odidika Uzodinma (Onwa) few months ago to the utter bewilderment of a scanty few who did not believe in the sanctity of the judiciary."
Olisa said,"aside the effort made to massively sensitize the people about the scourge by Gov Uzodinma's Committee on covid-19, a body charged with the responsibility of preventing the possible entry of the Coronavirus into the state, there is need for the people to adhere strictly to hygienic and sanitary protocols of regular washing of hands, social distance, minimize unnecessary travels, applying hand sanitizer, wearing face mask, coughing into the elbow among others.
Continuing he said, "I have not come here to preach or try to convince anyone with my submissions, but to say the truth just the way it is."
According to him, "In essence I have come to tell Imo youths and the entirety of Imolites that their prayers have been answered by Olisa bi n'igwe (God) Himself because there would have been no better option at this material season and time than a detribalized non vindictive, indigent people oriented Uzodinma as Imo State governor.
He possesses the required magic wand irrespective of what critics will suggest. "
"There have been wailing in Imo since the recent ouster of the immediate past administration by the highest court in our land, either by real opposition party members or sycophants and beneficiaries in one way or another. But today I say wail no more my people!"
"He said,"I know this man Hope Uzodinma, he was my late father's best man, associate, business partner and confidant (they say; tell me whom your friends are and I'll tell you exactly whom you are), he was tutored by some of the best political brains of our time, he's a man of class and style, he's a man whose philanthropy and compassion for humanity is unequaled in our clime and recent history. "
"As for my father his friend, every Oguta person or persons he came in contact with can attest to his impactful leadership strides to his people during his short lived stay on earth. So for our Governor Hope Uzodinma to have mingled with the likes of the Maduagwu's, the Udom's the Agunanne's, the Mbadiwe's et AL. from the third republic cum beyond gives him well enough credence and edge over his perceived contemporaries."
"Gov Uzodinma has empowered in silence multitude of youths, men and women, and in various vocations. He has empowered more people than what most of our politicians brandish on print and electronic media put together ten times. The clergy and religious not left out on the list. He's a strong believer of the biblical interjection that when you give to the poor, do not let your left hand know what your right hand is doing, so that your giving will be in secret; and your Father who sees what is done in secret will reward you (Matthew 6:3-4)."
"As chairman Senate committee on aviation 2011 – 2015, Senator Uzodinma made sure a very good chunk of our eligible young men and women were gainfully employed in different arms of the aviation industry. He distributed these jobs in such manner that seemed to accommodate the entire political blocs summing up Orlu senatorial Zone.
In Oguta LGA alone I can emphatically mention four people (Youths) who were beneficiaries of that singular gesture."
"Today, I can confidently and authoritatively say that that rare gesture has metamorphosed into well over two hundred of our children working and earning a good living in the aviation sector of our country thereby contributing massively to nation building."
"As Chairman Senate committee on customs between 2015 – 2019, Governor Uzodinma replicated same feat by empowering a good number of our youths through meaningful employment in that sector.
These and many more he has done without the usual fanfare attributable to our current day politician(s)."
"I am yet to see a contemporary politician of Imo extraction whose genuine magnanimous disposition surpasses that of our governor.
It does not invariably mean that magnanimity and philanthropy are yardsticks for measurement in governance and credibility but it sure plays a vital role as determining factor."
"At this very juncture I therefore enjoin all Imolites of discernible age and mindset to join the moving train of prosperity ably piloted by no other one but the driver with ORIGINAL CERTIFIED DRIVERS LICENSE, his Excellency distinguished Senator GOODHOPE UZODINMA (Onwa Oyoko) to lead us to the designated promised IMO of our collective dreams."
He as well pledged his unwavering support to the governor saying he poses a father figure to him since the demise of biological father.