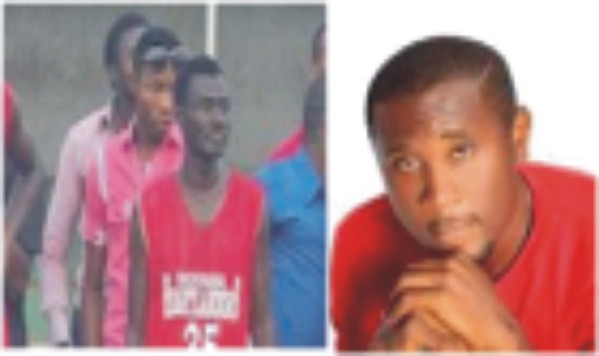 Members of the Nigerian Union of Journalist, Imo chapter will today take on the medical Association members also of Imo state in a titanic football battle at the playing field of Government College Owerri.
The novelty match which is organized to mark the celebration of the medical association week has drawn a lot of heated debate among the two associations.
Dr Egwim of the Medical pesuation did reveal that his lads are fired up for the encounter as they hope to use the game to show how fit they are and also to mark a memorable week of their associations celebration.
Meanwhile, the Pen Pusher's on their past are not living any stone un-turned leading to this game which is the first of its kind. Expected to do the damage for the NUJ's are the deadly pair of the special one Solomon the real deal Mourinho (the presiding Bishop of Hot Sports in Hot 99.5 Fm radio) and Orji Sampson (the strong man of Imo Sports-Imo trumpet­a).
Speaking to 'Imo Trumpeta' immediately after their training session on Tuesday, Mr. Tasie, the  NUJ coach was full of optimism of his lads chances of beating the doctors giving that he has assemble the beat legs available and from what he has seen on the training grounds, the doctors virtually have no hiding place.
Although Solo Mourinho did train due to his late arrival, the likes of Ik Ndumelo of Horn, Akaraonye Junior of International Institute of Journalism, Chidi Ebube of Newspoint all had a good work out with the rest of the lads that turned up for training at the Dan Anyiam training pitch.
In his own remark, the Technical adviser for the NUJ, said that the match will go a long way in solidifying the existing relationship between the Pen pushers and the doctors.