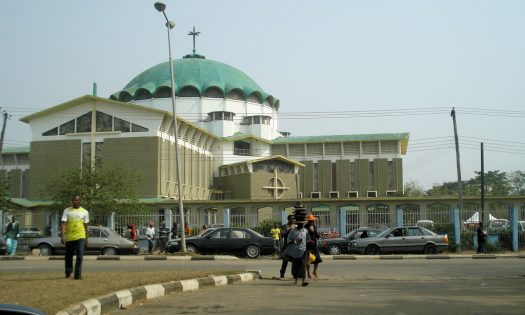 Owners of Lands at Onitsha Road Industrial Layout, and Public Building Layout, Owerri Imo State, under the aegis of Association of Allotees, Site and Services scheme, Onitsha road, Owerri Imo State, have written to the Governor of the State over their present predicament, pleading for attention.
In a letter signed by Engr G I Uchegbulam, Barr Don Oweregbulam and Mr Anthony Ejim, the Allotees are asking the Governor to  "redirect the Commissioner for Lands, Survey and Physical Planning" to adhere to the original allocations in the said Estate, which took place in 2008.
According to the Allotees, the portion of land called Onitsha Industrial Estate was formerly owned by the Federal Government as far back as 1973, but its purpose was subsequently changed in 2008, with allocations, which has ended, while the owners have been waiting for Government to provide the enabling environment, which includes Water, Roads, Electricity etc for the Allotees to begin developing their plots.
The Allotees therefore said they are surprised with a publication which was recently made by the Commissioner for Lands, Barr, Enyinna Onuegbu warning "Trespassers" into the said Estate quit.
According to Onuegbu, "We wish to remind members of the public that the said land is and remains the exclusive property of Imo State Government".
However, the Allotees insist that "If the incumbent Commissioner of Lands, Survey and Physical Planning had been properly briefed and had gone through the files domiciled in the State MLSPP, he possible would have had no reason to make the publication".
But the Commissioner, Barr Onuegbu warned that "the public should steer clear of the said expanse of land called Public Building Layout South of Onitsha Industrial Layout, Onitsha Road Owerri, which has been designated by the Imo State Governor, His Excellency, Distinguished Senator Hope Uzodinma for overriding Public use under the land use Act"
But the Allotees ask that the Governor should use his good offices to come to their rescue as they are at the verge of losing their lands.