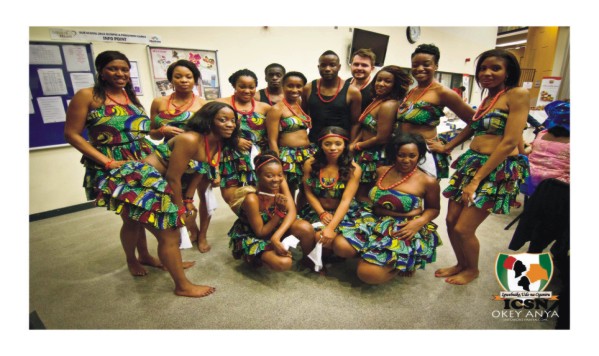 By Chidinma Amaechi
The leaders and indigenes of Umunoha/Obinnoha communities in Mbaitoli local government area of Imo State on Saturday 1st of January 2022 held their Igba Mmanwu cultural fiesta dubbed "Mmanwu Umunoha/Obinnoha 2022".
The event which took place at Orie AmaIgwe market square playground started with a holy mass at St Paul's Catholic Church Umunoha. The epoch making occasion attracted prominent sons and daughters of Umunoha/Obinnoha communities as well as top political leaders who stormed the venue to witness their rich cultural heritage which was crowned with the unveiling of the maiden edition of Egwu Erere of Umuada Okechi.
In an address, the co-ordinator of Nnoha Okechi cultural matters, Barr.( Nze) IBB (Benbella) Madubuko (Obi adada) described the event as a lifetime experience, adding that the memory of it will last in the minds of indigenes until another of its kind comes by.
He said the society has witnessed enormous changes in the past 20 years or more, but lamented that most cultures and traditions are dying out speedily including " ukwa, Isi Okuko, Igbu awa, Iriji Ohuru". He said through those great events, people knew their roots and lineages.
Barr. Madubuko said Igba Mmanwu has been a major companion to Umunoha/Obinnoha town, adding that Igba Mmanwu is one of their fore-most heritages from their fathers and Mmanwu have intervened in the area of peace keeping and orderliness in the community.
He said due to its role, the Mmanwu have been called "polish Nde Mmuo" "Oghom" "Onye Kote Oburu". He said the display of Mmanwu might have been crude in the days of their fathers, but today guests and friends are made to feel like one of them in spirit.
He said the sisters and wives- Umuada Okechi are using the platform to unveil the maiden edition of Egwu Umuerere and the event marks the high point of their Christmas celebration. He urged indigenes and friends to appreciate "Igba Mmanwu Okechi" and step into the celebration with gratitude to God.
Speaking with newsmen, the chairman of the occasion, Prof .Julius Onwuka of Department of Sociology Faculty of Social Science, Abia State University, expressed happiness at the turn out of event, he reiterated that Igba Mmanwu is for cultural revival and development, which receive massive support from neighbors and people of Okechi extraction from far and within the state, he maintained that Igba Mmanwu has also created Unity among the indigenes of Umunoha/Obinnoha communities, he enjoined the people of the communities to continue sustaining their tempo he seized the platform to commend the organizers of this year's event.
An indigene, Barr Darlington Uzoigwe, PG of Umuduru community described this year's event as an outstanding one.