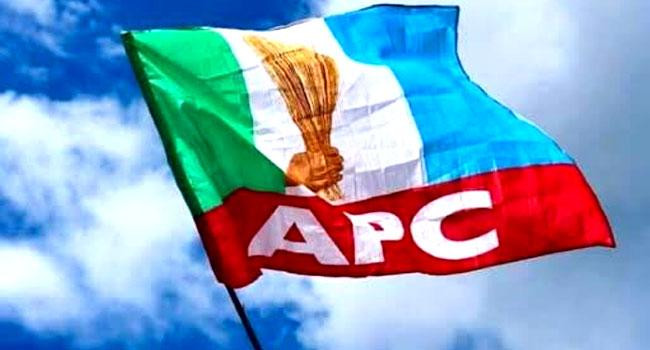 .Insist Uzodinma Must Choose Female Running Mate
By Okey Alozie
Concerned citizens of Imo State especially female politicians have raised eyesbrow on the Gender Discrimination and violence against women.
The angry women are vehemently protesting against the exclusion of female politicians in sensitive positions in Imo State.
Our roving reporter observed that the Women Leaders are not happy with the election results so far.
The more aggrieved women who spoke to our reporter blastered Imo APC for the alleged gender discrimination.
They declared that it is unfair to have only male politicians as lawmakers in the next Imo House of Assembly.
According to them, the remaining political positions that can balance the equation and make Imo women happy is for a female politician to be drafted as Governor Hope Uzodinma's flag bearer.
The women therefore beg Governor Hope Uzodinma to consider it necessary as a matter of urgency to choose his running mate among the female folks.
They also maintained that the 40 percent affirmative action for the women must be respected by the ruling party for them to continue the full support.
Speaking further, the Women Leaders requested that Governor Hope Uzodinma should order those male politicians aspiring to become his running mate in the November guber election in Imo State to withdraw for the interest of peace, equity and fairness to all.
In a related development, Mrs Beatrice Eyong, the United Nation UN Women country representative to Nigeria and Economic Community of West African States ECOWAS said it will be very good for the men to stop political intimidation.
She decried electoral gender-based violence against women. She maintained that violence against women in elections had been recognized as one of the key obstacles to advancing women participation to public life.
"Violent act committed towards women are gender based and they tend to discourage women from practicing their political rights in the first place" she said.
She gave this submission during a post elections conference in Abuja recently.
The women as we also gathered are regrouping to carry placards against the ruling party in Imo State if the alleged discrimination against them continues again.
It would be recalled that in one of the women's August meetings grand finale held at Hero square Owerri, Governor Hope Uzodinma promised that he will hand over to a woman, adding that women affirmative action must be respected.