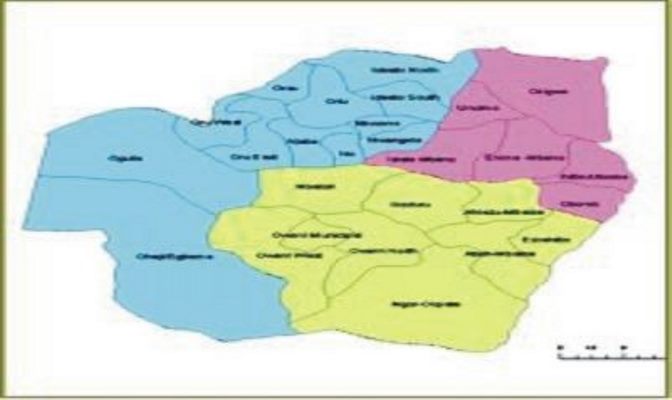 ….Insists It Will Generate Economic, Social Security Data Base Benefits
By Stevenie Michaels
The Sole Administrator of Mbaitoli Local Government Area,Hon. Hamilton Chinasa Opara (JP),  has called on Mbaitoli people  to come out enmass on Tuesday 6th of June 2023 and massively enroll on the ongoing Imo State Social Security Benefit Number ( IMSSBN) inorder to gain from the numerous potential benefits attached to the unique number.
He noted that IMSSBN phase 2 enrollment exercise which will last for one Week, is a product of social awareness, development and benefit inclusiveness that is imbedded in Imo Digital economy Agenda, adding that it enhance access to health insurance, access to soft loans,
access to welfare Funds and other social welfare benefits in the State.
He said this over the weekend during a meeting with the stakeholders.
Opara who made the call while speaking to our reporter over the weekend immidately  after the meeting  pointed out that Governor Hope Uzodimma has good intentions for Imo people expecially  Mbaitoli people adding that Imo State Government led by Governor Hope Uzodimma is developing an e-Social welfare Register which will serve as a repository of potential beneficiaries of multiple social assistive-based programs for all Imo people.
The Sole Administrator of Mbaitoli LGA  who described the Scheme as an economic Bridge Builder, however insisted that it is also a sustainable enhancer in generating economic and social benefits that are programmed for the interest of the people of Imo State irrespective of political affiliations urges all the Royal Highnesses,PG's Religious leaders,Community heads, women leaders and youth leaders present to make sure they  enlightened their communities on the necessities of the program.
He maintained that the IMSSBN has  multiple benefits for Mbaitoli Indigene and non indigenes, noting that the Imo State Social Security Benefit Number when issued will serve as unique identifier of Imolites.
 Hamilton, however argued that the enrollment has no political undertones as it is purely for the sole social benefits of all Imo people.
According to him, " I sincerely want to appeal to all Mbaitoli  people who are yet to enroll on the ongoing Imo State Social Security Benefit Number (IMSSBN) to do so because it is not politically motivated , saying that this unique e-Social Identification number will be required in many Government and non government activities in Imo State. This important futuristic identification number has nothing to do with November 11th Governorship election or any political undertone , It is just for the easy e
identification of Imolites for future benefits."
Hamilton further used the opportunity to charge Mbaitoli people not to allow anyone deceive them, stressing that the Importance of IMSSBN is much,
"If you are a resident of Mbaitoli or indigene and do not have your IMSSBN, then you are wrong. The enrollment exercise will take off across approximately 305 Polling Units in Mbaitoli , I humbly appeal to Mbaitoli people not to take this enrollment exercise for granted because alot will be attached to this number in future in Imo State."