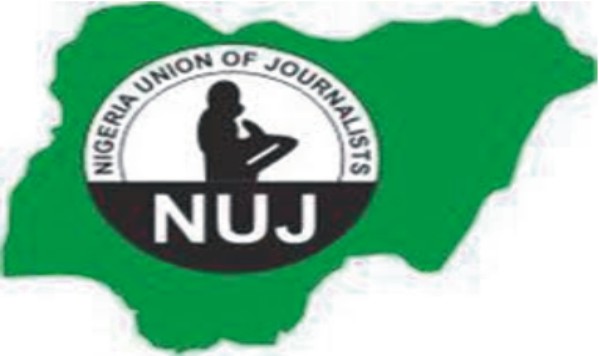 …As Group Lauds Uzodimma On Solid Road Projects
Executive members of Guild of Newspaper Reporters, Imo State Chapter, has been sworn by Imo State Chairman, Nigeria Union of Journalists (NUJ), Comrade Ifeanyi Nwanguma JP.
The inauguration took  place at the premises of NUJ Secretariat along ISOPADEC Road New Owerri.
 In his inaugural speech, the newly elected chairman of Guild of Newspaper Reporters, Evangelist Nwokeji, promised to give the Guild a facelift in line with ethics of the profession.
He assured his executive members of a leadership with human face, that will surely carry everybody along in the scheme of things.
Evangelist Nwokeji, tasked the members to brace up for the task ahead, stating that there is a lot of beneficial works to be carried out for the betterment of the guild.
The Chairman Guild of Newspaper Reporters Imo State Chapter,  commended the State Governor, Senator Hope Uzodimma for the giant strides his 3R Administration  has made in construction of solid road projects in the state and urged him to remain focused.
The newly sworn in Chairman, seized the opportunity to score Imo State Commissioner for Information, Hon. Declan Emelumba high in the professional manner he has carried out his work, in projecting and protecting the image of Shared Prosperity Administration of Imo State Governor, Dist Senator Hope Uzodimma.
Inaugurating the Executive Members of Guild of Newspaper Reporters, the NUJ Chairman, Comrade Ifeanyi Nwanguma, charged the executive members led by Evangelist  Nwokeji to bring sanity in the Guild of Newspaper Reporters and  march activity within the discharge of his duties.
He explained that the inauguration of the guild has become necessary to ensure sanity, dependability, responsible and responsive leadership in Guild of Reporters.
Adding his voice, the Vice Chairman of Independent Newspaper Publishers Association, (INPA) Elder Chukwuemeka Ike, who witnessed the inauguration said he is satisfied with the new executive members of Guild of Reporters under the leadership of Evangelist Nwokeji, stating that is a tasted and trusted  leadership with unquestionable integrity, accountability and honesty.
The members of the newly inaugurated Executive Members included; Chuks Nwokeji, Chairman, Austin Echereozo Vice Chairman, Ikechukwu Ndumele, Secretary, Kachi Madukaego Assistant Secretary, Onyiyechi Amakaulo, Treasurer, Goddy Chuks Anyanwu, Ex Official 1and  Ike Nwosu Ex Official 2.