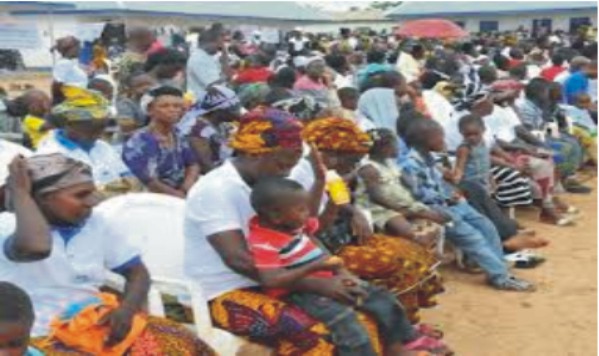 Irked by the manner they are not considered in the management of the N400m made available to Imo State for people and areas effected by the flood that ravaged some parts of the country late last year, a socio-cultural organization of the people of Egbema Kingdom, one of the communities affected by the natural disaster, Egbema Forum, has demanded for the management of the money.
In a statement made available to Imo Trumpeta, Egbema Forum contested that of the N400m given toImoState, N200m should be given to a sister community, Oguta, who were also affected by the flood, while the remaining N200m be made available for Egbema people to manage.
According to the release signed by Dr John Inyanga and Comrade Callistus Nduka, National Chairman and Secretary respectively, the apex leadership forum should not only be included in the Imo State Flood Disaster Management Committee, no amount from the expected N200m belonging to Egbema Communities from the state government should be removed until the people decide what they will do with the money.
The Egbema Forum in the statement said "the state government or the committee should not use the N200m for any other purpose project or relief materials for and on behalf of the Egbema Communities" adding that Egbema people know the types of crops, fish, drugs and other beneficial projects than any other person(s) because they are the affected ones and know how to rehabilitate themselves and manage their affairs.
While stating that the state government should make haste before the people of Egbema go into extinction due to hunger disease and other problems associated with the flood disaster, it further demanded for the release of the N20m and large quantity of paracetamol tablets made available to the Egbema flood victims by Agip Oil Company, to cushion the effects of the disaster but is still in the custody of the state government.