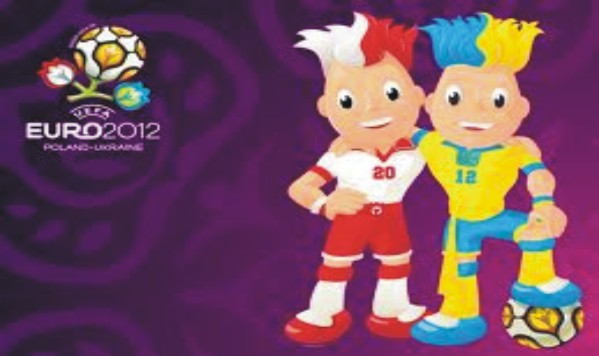 A MATCH AHEAD OF THE MATCH
The were reports of clashes between rivals Russian and Polish football fans in the Polish Capital Warsaw which have marred the beauty of football in the ongoing Euro 2012 nations tournament in Poland/Ukrain.
A march ahead of the match by thousands of Russian fans to mark their national day had to be halted and some missiles were thrown.
About 6,000 police were on duty to keep the rival fans apart, 120 people were arrested and 10 people reported injured.
The match ended shortly after 10 : 30 pm in a 1 – 1 draw.
Before hand, some Polish fans on a bridge on the march route had tried to attack the Russian fans and had been involved in scuffles.
In another separate incident, 50 Polish fans in masks attacked Russian fans in aWarsawcafé.
During the match, trouble broke out in an area of the city centre were the match was being displayed on big screens, Polish police fired rubber bullets and tear gass at a group of young fans who attacked them with glass bottles.
According to controversial histories, Russian annexed most of Polandin the 19th century and ruled it for more than 100 years, theSoviet Union dominated it during the cold war, after World war 11.
European football's governing body UEFA has opened disciplinary proceedings against Russian after a series of incidents involving the country's fans at Euro 2012.
Hollandare the first team to be eliminated in the on going Euro 2012 nations cup inPoland/Ukraine. The Dutch team lost toGermany2 – 1, Mario Gomez scored the two goals in the first half of the game that has seenHollandcrash out, andGermanythe first team to qualify for quarter final games, with one match to spair in the group stages.
Hollandone of the three top rated teams to lift the trophy bowed out after loosing two of their group games toDenmarkandGermany.
Their 3rd group game against Portugal will therefore, be a mere formality, but will decide Portugal's fate who beat Denmark in their 2nd group game to retain hope of qualifying from this group of death.