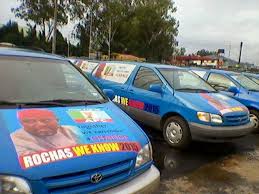 The turbulent times being witnessed by the All Progress Congress, APC, in Imo state is changing to frightening dimension with scores of members threatening to decamp if list of executive committee members of parties were not strengthened and put in proper shape before inauguration.
Since the formation of APC, prominent persons who played pivotal roles at the formation of the party in the state had dumped the party for either PDP or other parties. The recent was the defection of an aspirant for the governorship position in APC Dr Charles Onuoha as well as former chairman of the party, Prince Marshall OkaforAnyanwu joined PDP.
A fresh exodus may soon hit the party as aggrieved party members have declared intention to dump the party if their complaints over composition of the Exco of the wards and LGAs are not looked into.
Trumpeta learnt that plans by the state arm of the party to inaugurate ward and LGAs have failed on several occasions.
The inability to hold the inauguration is linked to war of attrition afflicting the party as various camps in almost all the LGAs quarrel over the list. Authoritative sources within party fold noted that some worried party members who are no longer comfortable with the continuous brickbats among members are thinking of joining PDP, APGA, UPP and other parties ahead 2015 election plethora of petitions from different camps in APC are said to have stopped the inauguration shifted on several agreed dates.
Trumpeta was also informed that the non-recognisation of the executive members at ward and LGA levels also bared Okorocha from dishing out vehicles to the earmarked party officials like chairman woman leader and youth leaders.
Those who may miss out from getting Okorocha vehicles if shortchanged in the list of harmonized Exco have threatened to quit the party.