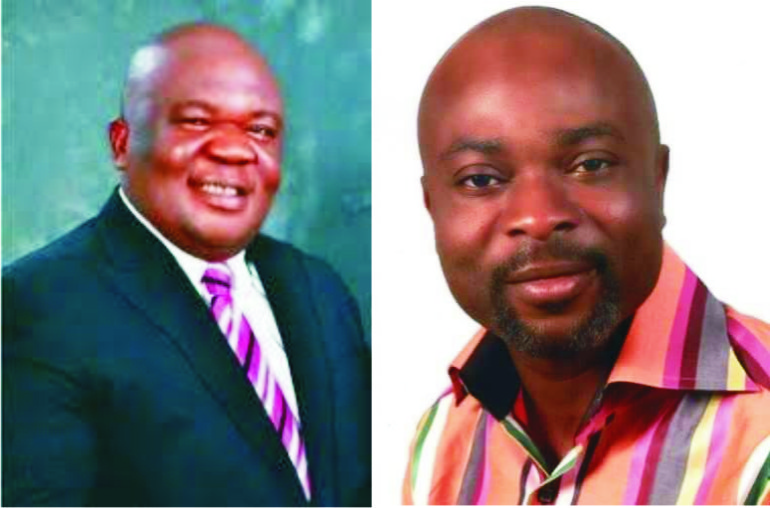 By Onyinyechi Amakaulo
The two members who were absent on Wednesday 28th March 2018 at the Press Conference held at  Kelvic Suites/Hotels Owerri have joined other lawmakers to show their support and endorsement to  the son in- law to the Governor Chief Uche Nwaso for his intention   to run for 2019 gubernatorial election under All Progressive  Congress (APC) come 2019.
The lawmakers who are  Representing Ihime- Mbano and ldeato North State Constituencies, respectively, in the Imo State House of Assembly during press conference yesterday said "we however wish to state that we were unavoidably absent during the press conference to endorse Ugwumba Uche Nwosu as the guber candidate of the APC."
"As the APC caucus leader in the House of Assembly with the leave of Mr. Speaker Rt Hon Acho Ihim and my Colleague here present Hon .Barr Arthur Egwim ,we wish to fully align ourselves with this all important endorsement  of Ugwumba  Uche Nwosu as the preferred candidate of the party in the fourth coming guber election in 2019".
They noted that the aspiration of Ugwumba Uche Nwosu has received the endorsement of their constituents of APC extraction, displaying unprecedented support that they are favorably disposed to his candidature.
"It is important to note that this endorsement is not in any way or manner coordinated by the aspirant himself, but borne out of love and support of the entire APC members across the state ".
They further stated that, having assured this and confirmed that Ugwumba Nwosu is one of the most effective and responsive leaders that is progressive energetic and hardworking, and has what it takes to lead the state.
"We are therefore honored and privileged to append our seal of endorsement to his aspiration", they concluded.