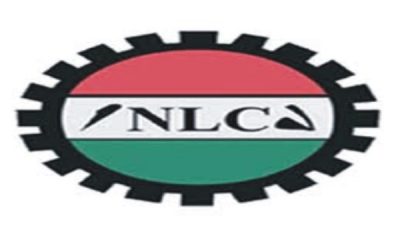 By Okey Alozie
The announcement made by Imo State Governor, Senator Hope Uzodinma to pay minimum wage of N30,000 beginning with level 1 step 1 civil servants in Imo State seems to be generating confusion.
Against this backdrop, the NLC chairman in Imo State, Comr Austine Chilakpu and other heads of civil service and parastatals have declared that "No Step One, Level One for 30,000 naira Imo government promised to pay.
According to them, it is a hypertensive rumour that has no basis for now.
Chilakpu while speaking on a phone in programme of Owerri based radio station, Darling FM recently submitted that the governor is yet to show any sign of paying the N30,000 minimum wage which other states have started.
Speaking further, the NLC chairman regretted why Imo State Governor should make such a statement when it is clear  that such group of workers (level one step one) no longer exist in the civil service.
One of the top Imo civil servants in the State who don't want to be quoted for fear of victimization who spoke to our reporter at the state secretariat described the government statement of N30,000 minimum wage as a calculated attempt to deceive Imo workers, adding that the governor is not fully prepared to pay the N30,000 minimum wage.
"Don't deceive us" the aggrieved Imo workers summed.
Even as we visited the local government areas in Imo to ascertain the truth, it was discovered that even workers employed today cannot be placed at level one step one.
Meanwhile more than four states have started paying workers the N30,000 minimum wage recommended by the federal government of Nigeria.
Comr Waba, the National Chairman of NLC has raised eyesbrows over the governors that refused to pay the minimum wage.