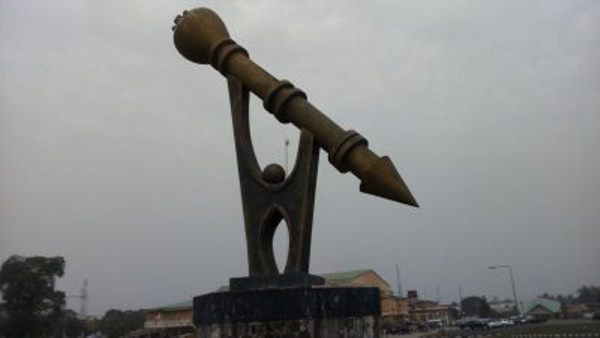 By Onyekachi Eze
The fourth tier of government established by a former governor of Imo State, Senator Rochas Okorocha, the Community Government Council, CGC, is now a thing of the past, following an amendment and repealing of the law by the State House of Assembly.
Okorocha on his second tenure in office had through the State Assembly passed into law, the establishment of the CGC, which then empowered few selected individuals.
In the yesterday's plenary session, the House passed into law the bill for a law to amend the Imo State of Nigeria Traditional Rulers, Autonomous Communities and Allied matters law No. 15 of 2016 (as amended).
In his presentation, the Majority leader, Hon Uche Ogbuagu said the amendment if finally assented by the governor, Hope Uzodinma will repeal the CGC, remunerations of the retired Chairmen and Deputies of the Imo council of Traditional Rulers.
The lawmakers described the CGC arrangement as illegal in the first place, for not having any constitutional backing.
The members of the 8th House present at the 9th House confirmed that they passed it into law then due to the pressure that was mounted on them, adding that the advent of the CGC almost ruined the foremost town Unionism in the State.
Hence, they expressed optimism that with the amendment and repealing of the law, town unions will be revived, and made to serve the purpose it was known for.
Also passed into law was an authority granted to the State governor to be appointing Chairman and Deputy Chairman of the Imo State Council of Traditional Rulers.
It was debated that leaving Ndi Ezes to be campaigning and contesting for the revered stool of Eze Imo was a great mistake.
According to them, traditional rulers should not be allowed to be engaging in politics whatsoever, rather should be fully incharge of their communities with full support of the government.
It was said that during the cause of canvassing for leadership support, the monarchs go as length as spending money in lobbying for supports, and turn back later to ask for refund.
The lawmakers believed that the law will fully return the dignity of Ndi Eze, and their revered stool, as well as working fully with whoever the governor of the State 'wisely and divinely' appoints to head the traditional institution.
Interesting, Ogbuagu revealed that before now, retired traditional council chairman of Ndi Eze Imo and their deputies were paid monthly #500,000 and #250,000 respectively.
Against this backdrop, the legislators hinged on the fact that repealing of all remuneration will go a long way in saving more funds for the State, and to be exerted in other ventures like payment of salaries and pensions.