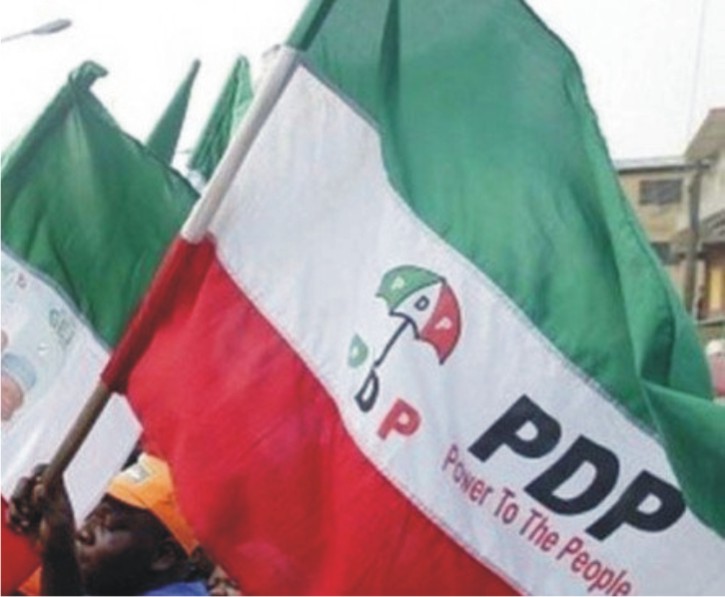 .Ihedioha, Anyanwu Indicate Interest
Indications are that the Governorship primary of the Peoples Democratic Party, PDP, Imo State chapter, will hold on Friday, April 14 to Saturday, April 15, 2023. And the exercise will hold in Owerri, Imo State.
According to information gathered by Trumpeta Newspaper, our Reporter in PDP Wadata Head Office, Abuja confirmed that the report came from the office of National Organizing Secretary of PDP, Hon Capt Umar Mohammed Bature (Rtd).
Trumpeta learnt that the gubernatorial nomination, otherwise called primary election would be followed by Appeals on the Governorship primary, assuming there is any petition from any of the contestants.
And the Appeals Committee will sit on Monday April 17, 2023.
Then, presentation of Certificate of Return to whoever emerges candidate will take place on Wednesday, April 26, 2023.
The Peoples Democratic Party PDP, Imo State will not participate in the Governorship election in present general election coming on May this year, because the Supreme Court judgment of Imo Governorship election on Jan 14, 2020 altered the Imo Governorship calendar which will now come on November 2023.
The Imo PDP Governorship primary is attracting a lot of attention because many believe that PDP is the only opposition political party that will give the incumbent Governor, Senator Hope Uzodinma a strong fight for the seat.
Indications are that All Progressive Congress, APC may not even hold a Governorship primary since no member has yet indicated interest to challenge Governor Hope Uzodinma.
Meanwhile, for now, only two persons have shown strong interest in running for the Imo PDP Governorship primary.
They are the immediate past Governor of   Imo State, Rt Hon Emeka Ihedioha and the present National Secretary of PDP, Senator Samuel Anyanwu.
However, sources told Trumpeta that as the exercise draws closer more Aspirants will join the race.
Already, both Ihedioha and Anyanwu have started oiling their political machines for the much-sort-after position.
Ihedioha is pushing his ambition through various Pressure Groups, which includes Ihedioha Reelection Movement, Ihedioha Youths, Women on the Move, PDP Babes, Imo PDP Grassroot Movement, Team Ihedioha and Others.
Senator Anyanwu is operating through the Divine Mandate, which has Executives in the LGAs.
Before now, the Ihedioha/Anyanwu Governorship ambition had heated up Imo PDP and nearly affected other elective positions in the party, and PDP therefore called on both Leaders to sheath their political swords until after the Presidential, Senatorial, House of Representatives and Assembly elections.
Indications are that the political climate in Imo PDP will rise again after the elections, and Ihedioha and Anyanwu will enter the political ring again.
It would be recalled that both men slugged it out in 2019 PDP Primary and Ihedioha triumphed over Anyanwu.
Senator Anyanwu pursued the fight up to the Supreme Court, where he still lost.
What pundits are asking is: will 2019 repeat itself, or will the once pendulum swings otherwise?
This is the question many Imo people, across party lines will be waiting for the answer on April 14-15 2023. Time is tell.