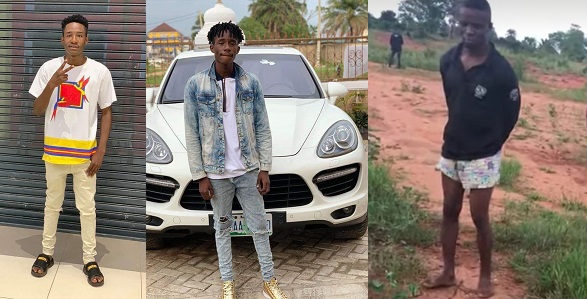 By Tochi Onyeubi
As the dust raised by the gruesome murder of a 22years old undergraduate by military men, is yet to settle, the father of the slain boy, Mr. Isah Yakubu has made more touching revelation.
In a heart rending interview with Trumpeta, the father, Mr. Yakubu narrated how the late Micah Isah, popularly known as Leo, has finalized plans to set up a boutique business as a way of helping himself.
He stated that, though he dropped out of FUTO from the Project Management Department, he has completed plans to start the business after the burial of his mother.
The very visibly shaken Mr. Yakubu who has resigned everything to God, stated that until his death, the second son of the family, was not troublesome.
Narrating the ugly incident, Mr. Yakubu revealed that, the last time he saw his son, was when he came to visit him after cutting his hair in preparation of his mother's burial, which was to take place in the coming weeks, but was woken up by 1:00am of that fateful day with the news of his disappearance.
"I followed them from Shell Camp to Anambra state, where I was shown the dead body of my son. Even the police asked me if he was my son and i said yes, it is my son"
"See his jean and other things he wore, it's exactly what he wore when we saw last", he said.
For Mr Yakubu, a Christian, life is yet to return back to normal after losing his son who was murdered in cold blood few weeks to the burial of his wife.
While appealing to the government to take appropriate measures to ensure that justice is served, as he informed they are awaiting autopsy result, pending the release of the body for burial.