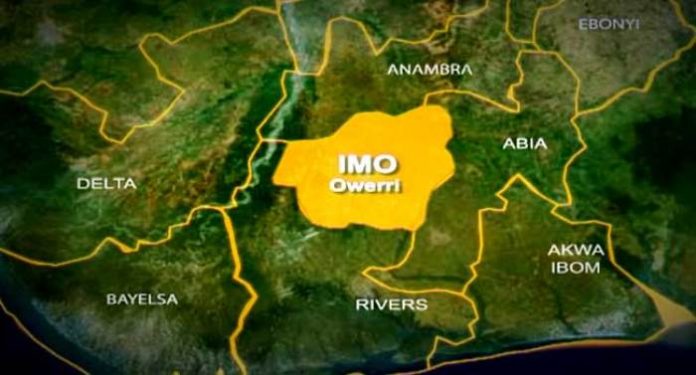 By Onyekachi Eze
Apparently perturbed by the recent criticisms against the All Progressive Congress, APC, administration in Imo State, a Non Governmental Organization has faulted all claims by a member of the PDP from Oru East LGA, Chief Victor Walaco.
Chief Walaco in one of his publications in a State based Newspaper had accused Governor Hope Uzodinma of relegating Amiri Clan, a community in Oru East LGA, in the scheme of affairs in the State.
The said publication was also believed to have maligned the Governor, by not attracting democracy dividends to his own LGA.
However, the claims could be said to have attracted the attention of a notable NGO, "Udochukwu Kamma" Foundation, for the needy and vulnerable groups.
In a meeting held in the State, yesterday, the CEO, Founder of "Udochukwu Kamma" Foundation, Apostle Engr. Udochukwu Tobechukwu Francis, has condemned the criticisms, describing it as a bold distraction to the Governor.
Engr. Udochukwu opined that the administration of Hope Uzodinma is barely eleven months it came into power, adding that it would be high level of insensitivity for anyone, especially an Oru East indigene to brazenly criticize a young Government.
He stressed that all the claims by the PDP card carrying member were all false, as all the outlined points are on their inspection stages.
For the said Amiri Junction/Orie Amiri/Atta road, Engr. Udochukwu said inspection is already going on, as well as others.
He enjoined Chief Walaco and other opposition groups to always verify information before peddling falsehood for "cheap popularity".
On the welfare of Amiri people, Udochukwu submitted that the present Government of Senator Hope Uzodinma has never relegated Amiri people.
He highlighted that not less than 4 persons were given appointments in the Government, the way others were given, hence, queried the motives behind the attacks by the opposition.
Speaking further, the Umudioka Amiri born humanist stated that the Shared Prosperity Government has always been transparent in its dealings with both human and infrastructural developments across the nook and crannies of the State.
Meanwhile, Udochukwu seized the opportunity to thank the Governor for appointing Oru East sons and daughters to serve in different cadre in his administration.
The appointments which involved both the Accountant General, Commissioners in ISOPADEC, Special Advisers, and Senior Special Assistants, Chairmen in all fields including the NURTW, according to Udochukwu, deserves an applause from all Oru East person.
While also congratulating the appointees, he charged them on dedication to duty.
Similarly, the soft spoken Engineer called all hands to be on deck in repositioning the State to normalcy, which he said Governor Hope Uzodinma is determined at achieving.
"Governor Hope Uzodinma met a rotten State. He can't do magic within a space of eleven months in office. He has already assured of massive roads construction, electricity, job opportunities, security of lives and property, and that, he is doing. What was needed now is to rally round him and give him our absolute support", Engr. Udochukwu Tobechukwu said.