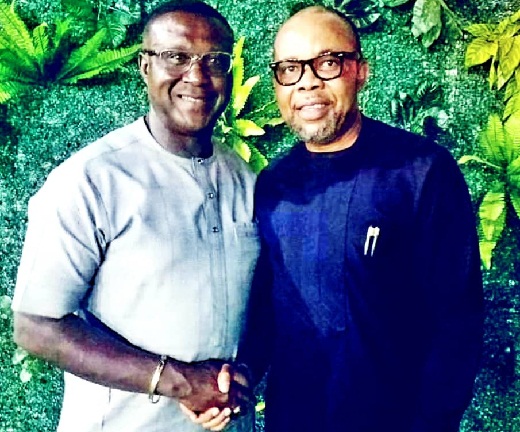 The joy of every parent is to always see their offspring grow in good health and that's why the management and staff of Bashlyks Sports House & Event Centre are rejoicing with one of their own, Mr. Chinonso whose daughter, little Miss Sarah Mmesoma Chinonso turned plus one yesterday.
In a goodwill and congratulatory message made available to Trumpeta sports desk, the CEO/President of the place, Chief Goodfaith Chibuzo Etuemena "Nwachimereze", described babies as the most priceless gift God gives to humanity expressing his joy and that of Bashlyks staff towards his younger brothers daughter's birthday.
In his reaction to the daughter's joyous moment, Mr. Chinonso who was Heartland FC assistant media officer said;
"Hurray! Mmesoma Sarah Chinonso is plus one today. Happy birthday to my beautiful daughter.
"Ever since the day you were born, you have been warming my heart and filling it with pride year after year.
"My daughter, may you have the most blessed of birthdays," the elated father prayed.