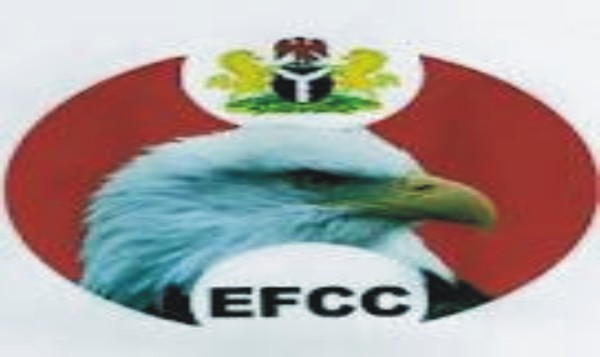 A Group of Imo Citizens, under the aegis of People Concerned with Imo Progress, PCIP, has called on the Economic and Financial Crimes Commission, EFCC to immediately effect the arrest of the contractor handling the renovation of Concorde Hotel, Owerri, for breach of contract and fraud.
According to the leader of PCIP, Bar Bath Egeolu, the company, is nothing but a conduit pipe to spirit away Imo state funds running into millions of naira.
Speaking to Trumpeta in Owerri, Bar Egeolu disclosed that they company is a Sole Proprietorship outfit registered to handle jobs not much than N10, 000000, (Ten Million Naira) but is handling jobs worth billions of naira in Imo State, which is against the Act that established Corporate Affairs Commission.
In the petition, the Group disclosed that the owner of the company (names withheld) hails from Abia State, and is eyeing the Governorship position of the state, under All Progressive Congress, APC, and sees Imo state as his cash cow to amass wealth for his governorship project come 2015.
PCIP maintained that the said politician has become a tin God in the present administration in Imo State, as he is the tool used to cart away billions of Imo fund to safety for his promoters and principals.
The Group told Journalists that this Abia born politician cum contractor registered a company with Koreans to construct one of "the biggest hotels in the South East", located at New Owerri, but had to abandon the hotel project now at five storey level, because study carried out on the soil at the site indicate that the foundation cannot carry anything more than three storey building, but already has five.
It was learnt that the Hotel has now been abandoned, as the Koreans have fled the state, while over N4B (four Billion Naira) had already been sunk into the Hotel which has now gone down the drains with nothing to show for at site
Trumpeta was told that the bill of quantity, feasibility studies and other drawings about the abandoned Hotel were written in Korean Language, which left the supervising Ministry in Imo state confused, as the Imo state born Engineers could not read the Korean inscriptions.
The Group is more angry that the name used in registering this Company is different from the account name and signatory to the company money lodged in a Bank in Owerri (names withheld)
PCIP is therefore challenging EFCC to investigate this company immediately, or it will sue the company with facts at is disposal, which are authentic and followed thorough investigations.
"How can an indigene of Abia state hold Imo state and its citizens to ransom, pocketing our collective wealth to pursue his guber ambition?
Imo Government must be exposed for using this fellow to defraud the state" Bar Egeolu told Journalists.