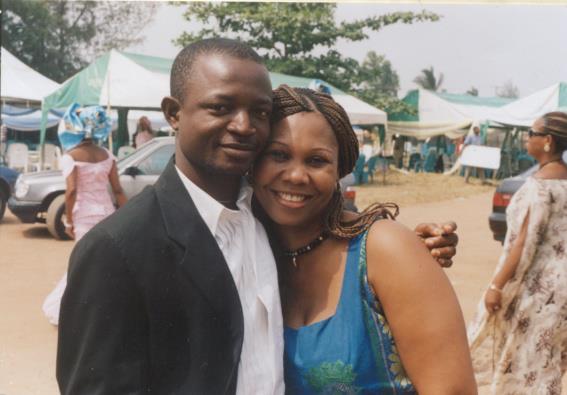 Even the rains celebrated one of our own, a Trumpeta Newspaper news reporter, a mother of five, a wife, a friend, and colleague in the journalism profession, Mrs Stevenie Michaels who celebrated in an exceptional fashion with her family, friends and well wishers at her family residence in the state capital last Tuesday.
The birthday celebration which caused traffic on her social media wall as observed by Trumpeta Extravaganza, witnessed personalities of walks of life sending best wishes including the duo publishers of Trumpeta Newspaper, owners of Trumpetason Investment Concept Limited Owerri.
In her remark, Mrs Stevenie Michaels who expressed joy said that her annual birthday celebration has become an age long tradition which began since her kindergarten, with support from her father, mother and Husband (Her World) who will deny all odds to make her day a special and memorable one.
She thanked God for his abundant blessings upon her life and her family and prayed for his continued love.
Earlier, the husband to Mrs Stevenie Michaels, Mr. Iyke described his wife as a diligent, respectful and hardworking woman, he wished her Long Life and Prosperity (LLNP).
Speaking on behalf of the children the First daughter of Mrs Stevenie Michaels extolled the good virtues of her mother and prayed for her continued progress in her health, mind and body.
From Trumpeta Extravaganza anchorman, we wish u LLNP.
Highpoint of the event was cutting of the birthday cake by the celebrants and family.