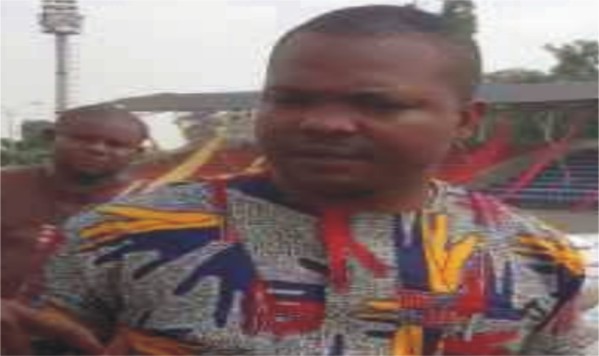 The political structure of the Imo State governor, Owelle Rochas Okorocha is depreciating with few aides and former loyalists jettisoning relationship with the Rescue Mission government.
The latest to dump Okorocha is the progenitor of the "Owelle Show us the Man and Go and Sleep" Dr Henry Okafor who is reported appears to have parted ways with the governor.
Despite serving as a appointee to Okorocha, the Special Assistant to the Governor on Urban Renewal from every indication has gone solo and singing a different tune unlike in the past which suggest that he has abandoned the Rescue Mission political camp.
A former Managing Director of the Imo State Oil Producing Areas Development Commission, ISOPADEC, during Okorocha's first tenure, Okafor who is eyeing the House of Reps ticket of APC for Ohaji/Egbema, Oguta and Oru West has changed his campaign outfit structure to Christ Alliance other the Rescue Mission he had used in the past that promoted " Owelle Show us the Man and Go to Sleep" mantra.
Trumpeta learnt that new disposition of Okafor may not be unconnected to his utter rejection in the Rescue Mission family as the Deputy Chief of Staff to Governor, Kingsley Uju was endorsed by the governor ahead.
This newspaper further gathered that Okafor had been accused of romancing with the opponents of the governor when he visited Senator Osita Izunaso, the National Organizing Secretary.
Other followers of Okafor in Oguta LGA as well as the Federal Constituency have also dumped the Rescue Mission in solidarity for his House of Reps ambition.
A confirmation of this development can also be seen in a rejoinder issued in this regard by a media aide to Okafor, Greg Obioha.
Obioha in the statement said "For the avoidance of doubt, Prince Dr Henry Okafor has no personal problem with Governor Rochas Okorocha whom he respects and regards as a father. What is tenable is that since the Governor has adopted Hon. Kingsley  Uju for Ohaji/Egbema, Oguta and Oru  West Federal  Constituency slot for the 2019 Federal House of Representatives Election Abuja, thereby shutting the door against the aspiration of Prince Henry Okafor, the Ossemoto born Prince has in earnest moved ahead to pursue that legitimate ambition with the overwhelming support of his teeming fans in the Oil federal Constituency of Imo State"
The statement further states "the issue of dumping anybody is neither here nor there since there was nothing personal with the whole thing"
However, sources revealed that the latest statement from Okafor came when reports of threats of losing whatever thing he made from the Rescue Mission when he served as ISOPADEC MD, MD of Imo Housing and present position of SA.
Though, Trumpeta learnt that approaches have been made to Okafor to lie low for now as he would be properly settled if the candidate of the governor and his bosom pal Uche Nwosu emerges the governor in 2019