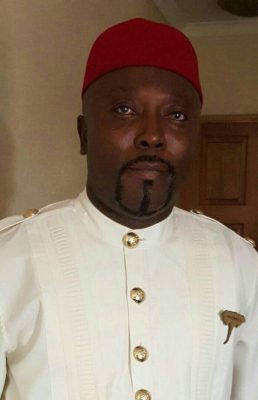 A stalwart of the People's Democratic Party (PDP) in Ahiazu Mbaise and in Imo State Chief Chuks Chilaka (Dikejiejemba)  has showered  encomiums on the Governor of Imo State His Excellency Rt.  Hon  Emeka Ihedioha CON  for restoring the lost glory of the Imo Transport Company (ITC)  since he assumed office as the Governor of the State as he promised the good people of Imo State to reposition the transport company  . Chilaka who is a member of the ITC Interim Management Committee and a frontline aspirant for Ahiazu Mbaise Local Government Chairmanship position in the forthcoming local government election disclosed this during a chat with Newsmen in Owerri stressing that things have greatly improved since they came on board as Interim Management Committee.
Speaking further,  Chief Chilaka remarked that the gains recorded in the Rebuild Imo Agenda of the present administration in the State is evidently been  felt in the Imo Transport Company most especially  the recently  acquired new buses procured by the Governor to enhance  the operations  of the foremost transport company in the State. He maintained that its Interim Management Committee inherited vehicles that were in bad condition due to poor management of the past of administration.
The Ahiazu Mbaise  born  accomplished businessman  and philanthropist of high pedigree averred that the Governor is a man whose word has remained  his bond going by his track records and antecedence over the years stressing that Governor Ihedioha he knows  will perform creditably well in his Rebuild Imo Agenda.
Chilaka also used the opportunity  to commend the Chairman  of ITC Interim Management  Committee  Ezinwa Emeka Aririguzo for his sterling leadership qualities which he said is turning  things around  for the better for the transport company, he therefore  urged the Chairman to center on teamwork, mutual respect and as well consult as always done by the Governor.  Continuing speaking,  Dikejiejemba also applauded the Secretary of its Committee Bar Uche Alisigwe who is a frontline aspirant  for Ideato South Chairmanship position for his contributions towards the upliftment of ITC alongside Hon. Williams Ahanonu (Aburi)  and some other members of the Interim Management  Committee  thereby urging everyone of them to continue  with  their good works in seeing that they realize the set goals of the State government.