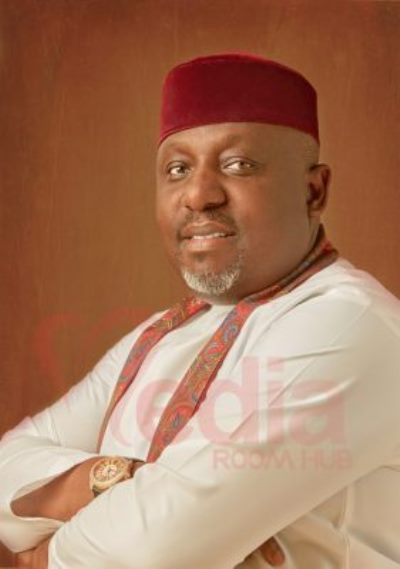 By Okey Alozie
There are strong indications that former governor of Imo State Owelle Rochas Okorocha may be declared wanted by the Imo State government through the law courts based on warrant of arrest as the probe panel gets worried over absence.
Reason  for the declaration may not be unconnected to the alleged refusal of Okorocha who is the senator of Orlu zone to honour invitations to appear before it on issues related to how he handled funds belonging to the state during the eight years he was governor.
It would be recalled that Imo State Government has a judicial panel of inquiry on public funds which was set up by the Rt Hon Emeka Ihedioha administration before Senator Uzodinma, the incumbent inherited it.
Trumpeta learnt that following the failure of the former governor to appear before it, the panel has concluded arrangements to use due process to demand for his warrant of arrest to answer the committee.
From the operations of the committee, some aides of the ex governor including former commissioners had already appeared before the probe to give relevant testimonies of their stewardship.
Among those who appeared before now were the former Principal Secretary and House of Reps member, Hon Paschal Obi and a one-time SUBEB chairman, Dr Mrs Uche Ejiogu. It was also reported that Chike Okafor who served as Okorocha's fiancé commissioner during his first tenure and two-time Reps member had also appeared.
Trumpeta learnt that after two previous invitations extended to him, Okorocha failed to call thereby prompting the probe committee to thinker of going to court to order for warrant arrest to enable him appear.
It was exclusively gathered that the proposal for the arrest has been sent to Governor Uzodinma for approval before the committee goes ahead with the plan.
Okorocha who was supposed to appear on March 24th date after the last adjourned date again failed to appear before the committee.
In a related development, the Chairman of the Probe Panel, Justice Benjamin Iheaka, on Wednesday threatened to jail the Permanent Secretary of the Bureau of Local Government and Chieftaincy Affairs, Nnamdi Agunobi for refusing to comply to the directives of the court.
He regretted why such a serious issue should be toyed with, adding that refusal of the office of the Perm Sec of the Bureau incharge of LGA affairs to bring photocopies of transactions involving the 27 general hospital is an act of disobedience to the probe panel.
He insisted that the Perm Sec's excuses are unacceptable and may lead him into serious trouble.
"Not compliance to court directives is contemptuous" the panel head declared.
The Perm was earlier ordered to produce photocopies of vital documents relating to the building contracts but surprisingly he was unable to do so claiming that the Bureau has no fund to do all the photocopies.