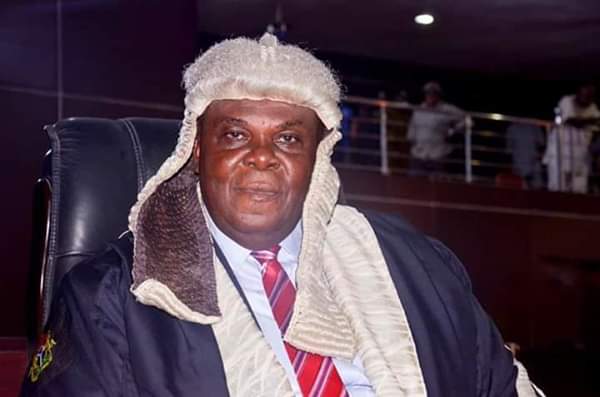 By Onyekachi Eze
Members of the Imo State House of Assembly in the Minority Party, the Peoples Democratic Party, PDP have expressed dissatisfaction over the inability of the House to sit for its plenary session slated for yesterday.
In a contrasting scenario, the lawmakers who after their Wednesday's sitting resumed for business of the day yesterday, were disappointed.
The annoyance, Trumpeta correspondent witnessed was predominated by the few in the Minority Caucus.
The Speaker, Chiji Collins immediately the members entered into the chambers adjourned the next sitting to June 3, 2020.
Interestingly, all items on the order paper were shifted till 3rd.
Reasons for the adjournment was neither defined nor clearly spelt out, while the lawmakers of the APC platform zoomed off on convoy with their "white uniform attire".
Reacting to the development, some of the Lawmakers in the Minority group described what happened as an aberration.
They stressed that a House of Assembly or the legislature is an independent arm of government with the duties of law making and defending the cause of the public.
According to them, a House of Assembly should not be carried away with political bearing or affiliation.
In a similar fashion, the items on the order paper according to them would have been effectively treated to make way for motions and bills next week.
Trumpeta also gathered that although some of the legislative businesses that should have been treated in the plenary yesterday were chiefly sponsored by the APC members, but their countenance reads a displeasure.
To many people, the action of the Ninth House to dump their legislative activities for party's solidarity was politics taken too far.