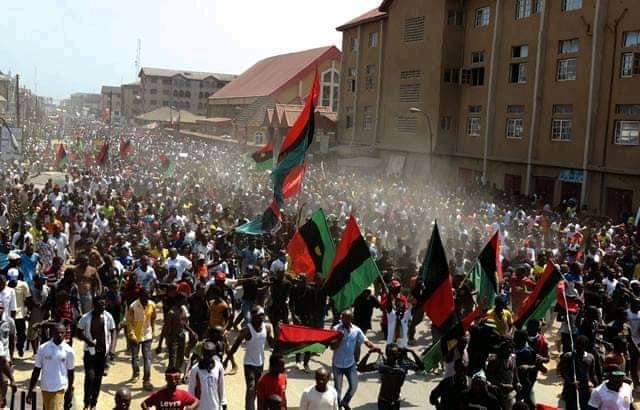 By Okey Alozie
Monday's sit at home order of IPOB may have come and gone but the consequences still linger with civil servants in Imo State in panic state over government threat.
Imo State government had few days to the sit at home threatened to sack workers who failed to appear in their offices.
But Trumpeta noticed that on Monday 8, 2021, government offices were deserted with few staffers available.
Civil servants in Imo State secretariat and other state government establishments commence panicky mood over the news spreading round that those who did not come to work as a result of IPOB sit at home order on Monday 9th August 2021 would be sanctioned.
Information revealed that names of those who were absent to work on Monday as a result of the sit at home order issued by the Indigenous people of Biafra were compiled and sent to the Government House for executive action.
Trumpeta gathered that should go ahead as disclosed many workers would get sack letter through their various offices.
Our reporter who visited state secretariat located on Portharcourt Road on Tuesday observed that good number of workers clustered at the Head of Service block to plead for forgiveness while awaiting outcome of the gathered names.
It was  also reported that last Monday, 9th of August, 2021, the Head of Service, Dr Iwuagwu went round the ministries to take physical record of those who did not come to work.
The list of those who registered their names in the attendance books were sent to the HOS office before close of work that particular Monday.
There are indications that over 40% of Imo workers dared the governor's order that everybody in Imo civil service must come to work or face sanction.