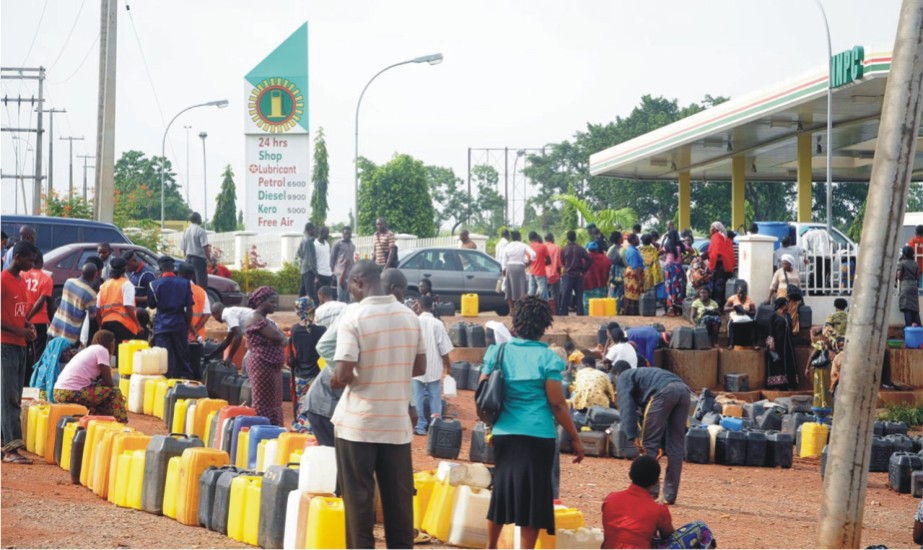 By Onyekachi Eze
The scarcity of petrol across Imo State, especially within Owerri metropolis may have come to an end, following a denouement reached by the State Government and the Independent Petroleum Marketers Association.
Imo Government led by Governor Hope Uzodinma yesterday had a robust deliberation at the Sam Mbakwe Exco chambers, Government House, Owerri, with petrol marketers with the view to proffering lasting solution to the lingering fuel crisis in the State.
Recall that IPMAN, Imo State Chapter had been at loggerhead with the Government over the allegedly refusal to pay compensation to one of their members whose petrol station at Orlu was partially demolished during the past administration of Governor Rochas Okorocha.
The matter which they secured Court judgement in their favour hit rock when the Uzodinma's led administration headed to Appeal Court as a way to dodge the payment of the stipulated compensation which was at a tone of over one hundred million naira.
The singular difference between both parties however led to fuel scarcity in the State.
While some fuel stations hoarded their commodity, others resorted to selling at high prices.
However, at the meeting, the resolution by the committee set up by the State Government reads,
"The Government set up a 15 Member Committee made up of 7 from
Government side and 8 from the concerned Union. Consequently the
Committee met and resolved that moving forward the following steps should be taken;
"Demolition of petrol station;
On the demolition of petrol station in Orlu, it was resolved that the Committee should visit the station to access the extent of damage and advise Government on the appropriate compensation to be paid".
"Revenue collection;
It was resolved that all revenue collection from Petroleum Marketers by the Imo Internal Revenue Service (IIRS) should be suspended forthwith pending the report of the Committee on a holistic approach to revenue collection".
"Activities of OCDA, ENTRACO, IMSSA;
The Committee is to look into allegations of multiple charges, harassment of Tanker Drivers and high handedness by these agencies and come up with comprehensive solution to mutigate these problems".
"Call off of tanker drivers' strike;
In the light of the above, the relevant authorities of PTD of NUPENG and retail outlet owners direct that their Members should resume service immediately and the supply of petroleum products to the South East should also resume immediately".