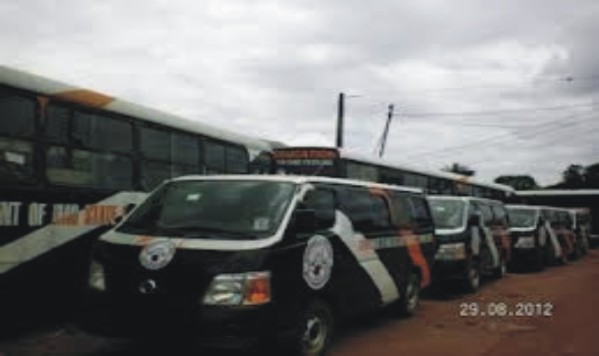 By innocent onyeukwu
Details of ongoing altercations between Imo Transport Company (ITC) and Abia State Transport Corporation popularly known as Abia Line emerged at the weekend.
Reports were awash in the state at the weekend that ITC vehicles were prohibited from coming into the Abia state capital, Umuahia.
Hundred of Imolites who traveled to Umuahia were left stranded and frustrated as Abia Line operators forcily stopped ITC vehicles from dropping its passengers at ITC loading Bays and other authorized parking places.
While false and several stories were bandied about for the reason for the altercations, Trumpeta was exclusively informed that the ongoing feud had no political undertones as widely speculated in the media.
However, it was learnt that the ejection of Abia Line at their loading Bay and headquarter in Owerri by the landlord that owns the landed property triggered the present face-off. This was confirmed by Ginikana Consultancy, the firm, managing the operations of ITC.
Emeka Duru, MD of the firm told this newspaper in a telephone interview, that the Abia Line was ejected by the landlord in Owerri for unpaid dues.
He said in retaliation they (Abia-line management) were annoyed with the eviction of Abia-Line loading bay in Owerri and surprisingly barred ITC from coming into Umuahia.
"When we queried their action, they said the Imo state government should have intervened and stopped the land from evicting them in Owerri. This is the actual cause of what we are witnessing", Duru said.
It will be recalled that Abia state government had sacked indigenes of Imo state origin from the state workforce. This triggered exchange of political blows between Imo State Governor, Rochas Okorocha and his Abia state counterpart, Theodore Orji.