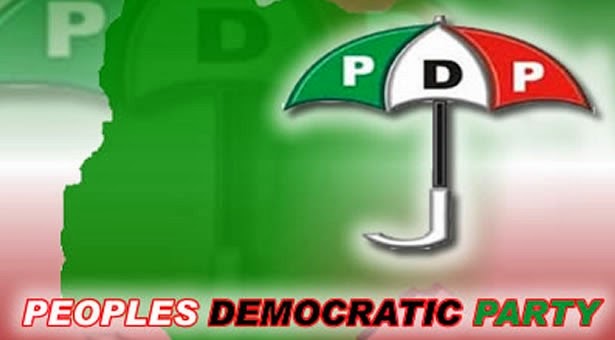 Even as modalities for the selection of delegates that would pick candidates for the coming primaries of the Peoples Democratic Party (PDP), in next year's general election have not been made public, there are strong indications that the umbrella-sign party in Imo is sitting on a keg of gunpowder. The expected explosion is said to be gingering aspirants of PDP running for the governorship position to be warming up for showdown against any attempt to give undue advantage to any contestant by the party leadership.
Top aspirants are said to not only monitoring the activities of other contenders but have sent out spies to undertake counter espionage on plans adopted by other candidates to get the delegates lists.
Most campaign coordinators and followers of guber aspirants are threatening fire and brimstone should the Delegates List be tilted to favour any aspirant against others.
The looming trouble may explode any moment following orchestrated noticeable rat-race among PDP aspirants in Imo State, especially those in the governorship and National Assembly cadre seeking to get upper hand in acquiring total control of the number of delegates.
In line with Trumpeta lead story few weeks ago that fake delegate lists from Imo PDP have flooded Abuja National Office of the party, uneasy calm is reigning among party members at the home front who are disturbed about the "flying delegate" lists and how the authentic three-man representatives of each ward will emerge.
What had deepened tension in Imo PDP is the compilation of names by some of would be in each ward for onward transfer to Abuja. In the past weeks, names of some party stalwarts compiled as delegates have been flying in and out of several wards and LGAs with campaign coordinators of some aspirants pioneering the compilation of names of would be delegates.
According to the earlier report of Trumpeta, the Abuja office of the party has been battling with influx of supposed fake delegates lists. The newspaper was reliably informed that the number of aspirants for guber is giving the leadership of the party serious concern as an implosion in Imo PDP may scuttle the plans of the party snatching power from the incumbent, Owelle Rochas Okorocha, said to be eyeing another tenure.
The plan to reduce the number of aspirants for PDP ticket for Imo governor is to avoid possible breakdown of laws and order in the party which may have generated the rumoured exhorbitant amount to be collected for aspirant when the gate is opened for declaration of interest.
Trumpeta findings revealed that PDP members are worried that the delegates lists be hijacked and process of emergence maneuvered for selfish reasons. The belief in party circle is that any attempt by PDP leadership at any levels to adopt foul means or undemocratic processes to manipulate the delegate lists may spell down for the party in Imo.