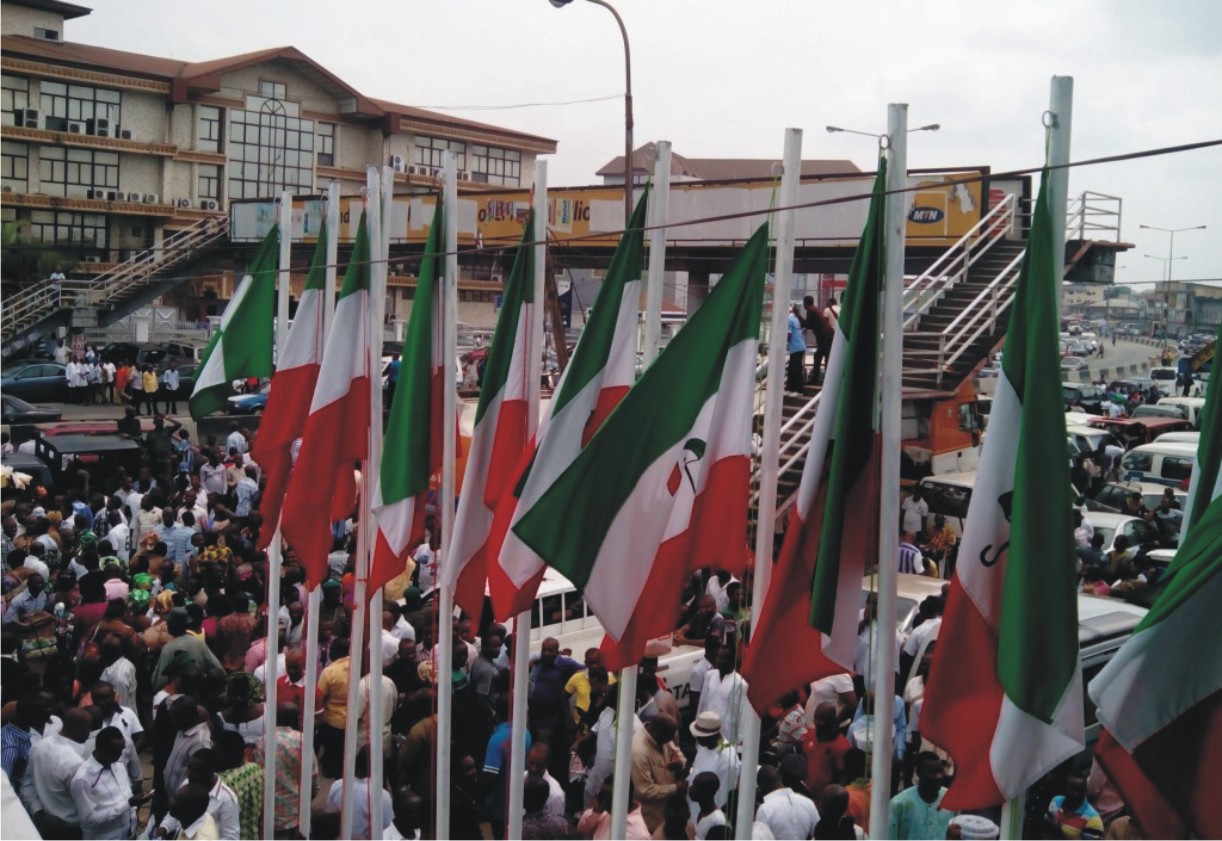 As the Peoples Democratic Party PDP, prepares for its National Convention that comes up on December 9, 2017, with election of Delegates for the Convention at the State levels that of Imo State is shrouded in mystery, as two camps go to war about the final list for Abuja.
According to information available to Trumpeta, as now usually with Imo PDP, the two major camps in the party led by Bar Charles Ezekwem and Bar Nnamdi Anyaehie respectively are individually running their own affairs with two different Delegate Congresses.
Trumpeta learnt that while the Ezekwem led Executive chose Saturday, November 11,2017 as date for the Ward congresses to elect a three man Delegate from each Wards that would vote at the LGA levels, the Anyaehie camp are yet to fix its date, but is not participating in the Saturday exercise with the Ezekwem camp.
Trumpeta learnt that Anyaehie and his people are sure to organize theirs either before or after Saturday. Sources told Trumpeta that the latest activity within PDP has again deepened the crisis between the Anyaehie and Ezekwem Groups.
Trumpeta was told that both Groups will produce their own different Delegates that would be sent to Abuja, for the party hierarchy at Wadata Plaza to make its choice of which group to honour their list.
Many PDP members who spoke to this Newspaper rather than feel disturbed with the latest scenario expressed happiness that the war of superiority raging between Senator Hope Uzodinma and Hon Emeka Ihedioha which pit Imo PDP into two factions is coming to an end.
The PDP members said that in the end which ever Executive between Charles Ezekwem and Anyaehie that is allowed to vote at the National Convention would have been authenticated by the Highest Body of PDP, which is the Convention.
"My brother, we are tired, let Hope Uzodinma write his own list, and let Ihedioha write his. But after December 9, 2017, we all shall know the authentic Executive of Imo PDP" Trumpeta was told.
PDP members maintained that after December 9 Convention, which ever Group that loses should simply go home and rest, or join the winners, believe that the war is over, as Imo PDP cannot continue to fight as primaries approach next year.