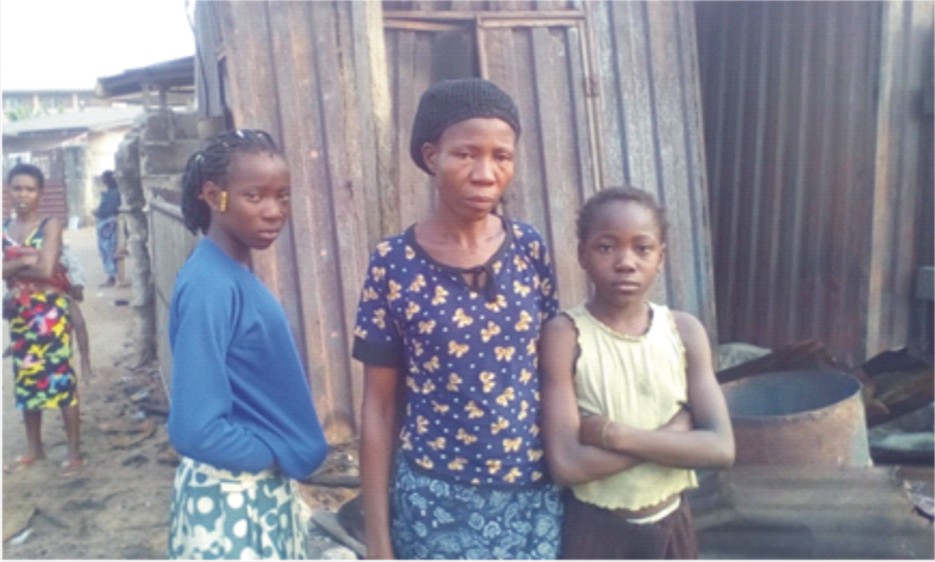 By: Tochi Onyeubi
Members of Umuchima Community in Ihiagwa,  Owerri West L.G.A of Imo state, on Monday, woke up in  total shock as two shops owned by two widows,  located along the road was razed down by fire.
Speculations are rife as to what caused the fire outbreak, as some eyewitnesses opined that it could be as a result of the coal  from the groundnut fried by Mrs. Chineye, which may have burnt the table outside her shop slowly, adding to the kerosene and fuel in her shop which the victim had  already bought to start the year's business, coupled with the harmattan weather.
Speaking, one of the widows,  Mrs. Ada Elizebeth Chibundu, a native of the community, said she couldn't explain what led to the fire outbreak, as it started from her neighbour's shop and affected her shop, adding that, they were alerted by the vigilante at about 12am. Recounting her losses, she said, her deep freezer, power  generating set, Indomie noodles, and other food items was gutted down by fire.
With tears rolling down her cheeks,  Mrs. Elizebeth narrated how she stocked her shop just last week awaiting the return of FUTO students to begin the business of the year, even as she appealed to well meaning Nigerians to come to her rescue, adding that her children are still struggling to make ends meet,  further informing that her inlaw was among the Ekeonuwa traders whose shops were bułldozed during the Ekeonuwa demolition as she has no one to help her in this condition.
Mrs Chinenye Amaechi, whose condition was more pathetic, lost her husband five years ago and is left with four kids, said she lost all her source of livelihood including her late husband's document she has been  working on in order to get his gratuity. Wailing uncoñtrollably, she said, she doesn't know how to face life again as everything seem  bleak for her, as she has no helper anywhere.
The women however appealed  to well meaning Nigerians to help them in the pitiable plight they are in, adding that, no amount is too small to assist them.