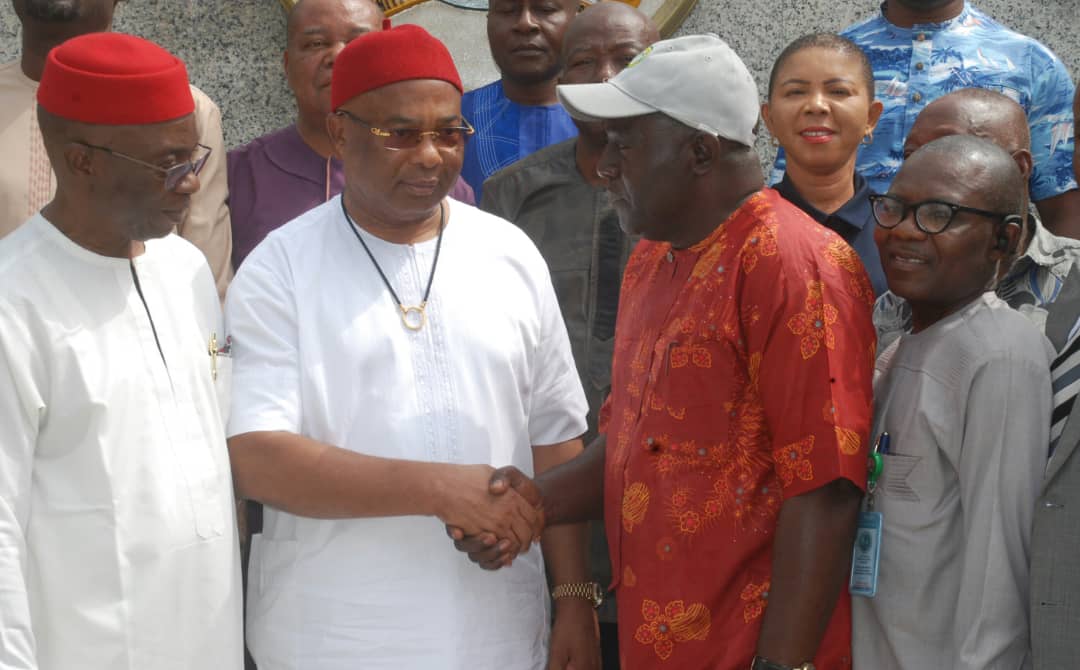 By Onyekachi Eze
Imo State governor, Senator Hope Uzodinma has been enjoined to be weary of persons leaving their political parties to the ruling party, the All Progressive Congress, APC.
In an interactive session with Trumpeta Newspaper, the National President, Amalgamated Eastern Movement, High Chief Enyioha Chris Anyanwu, described the defected Imo House of Assembly members as selfish individuals who are only committed to the satisfaction of their inordinate ambition.
According to Anyanwu, "most of our elected members in the State Assembly lack integrity; some of them are in the House for their personal selfish interest".
While calling on the governor to be careful of the decampees for they cannot be trusted, Chief Anyanwu questioned the morale behind jumping from one party to another, if not for self aggrandizement.
"Why this madness of decamping from one party to the other after one was elected through a political party because of the party manifesto and party ideology?
"Does it mean that we don't have faith in our selves or because we are in for our personal interest. If you know what you are in the House of Assembly for, being in the opposition can't stop you from representing yourself and your people".
The unionist further argued that now in the State, some of the members have changed to 3 political parties within a space of 1 year.
In addition, the Mbaise born business mogul said he see nothing for a PDP, APGA or other party members to support or give robust debate on motions or bills without defection, pointing out that such is a hallmark of good democracy, rather than political prostitution.
'I call on the Executive Governor of Imo State to be very careful in dealing with any decampee, they are going to be a big problem for him and his government. If power change hand tomorrow (if at all), they will abandon him for another food is ready ideology", Anyanwu said.